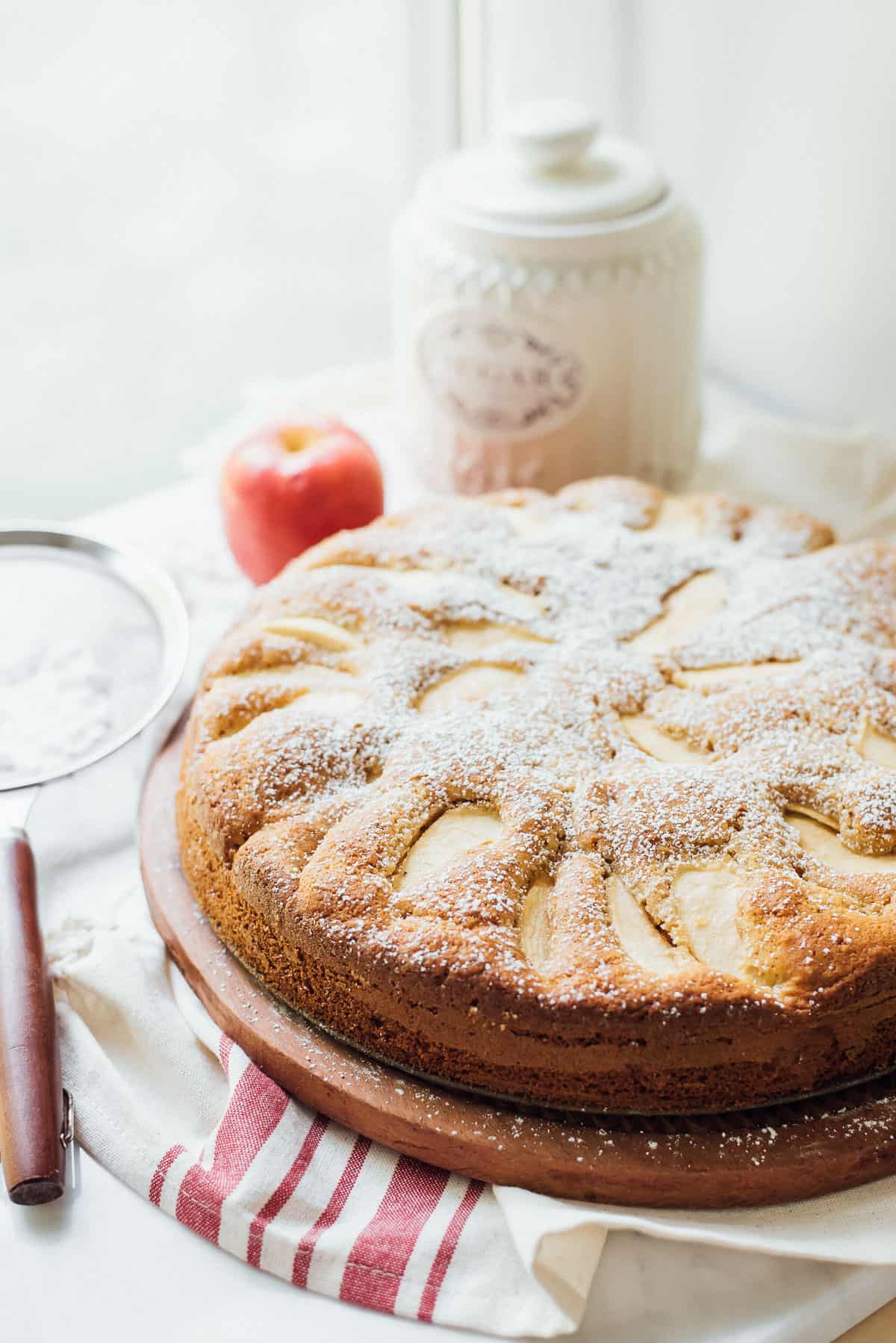 Have I ever told you my mom is a serial baker? She bakes bread, pizza, focaccia, and cakes of all kinds in such an effortless way it makes me doubt we share the same genes. Not long ago, her oven door broke and she had to send it out for repair. Needless to say, she was desperate. Like what-am-I-going-to-do-with-my-life kind of desperate. Baking for her comes so naturally that even during that time when she was "oven-less", she put her usual auto-pilot baking mode on and made pizza dough, only realizing a little late she couldn't bake it. Oh, how much I love her!
When it comes to cakes, she's sneaky: as soon as one cake has been eaten up by whomever comes through her kitchen (cousins, aunts, uncles, nephews, me), another freshly baked one reappears in the morning at breakfast time. I don't know how it is in your family, but it's impossible to say no to my mom's cakes.
One of my all-time favorite recipes of hers is probably the most quintessential cake (at least for Italians!): a simple Torta di Mele, or Apple Cake. It's delicate, moist, and heart-warming like few other desserts. It's one that she's been making for years and one that disappears way too quickly once it's pulled out of the oven.
I may be a little bit biased, but this is the perfect breakfast cake in my book!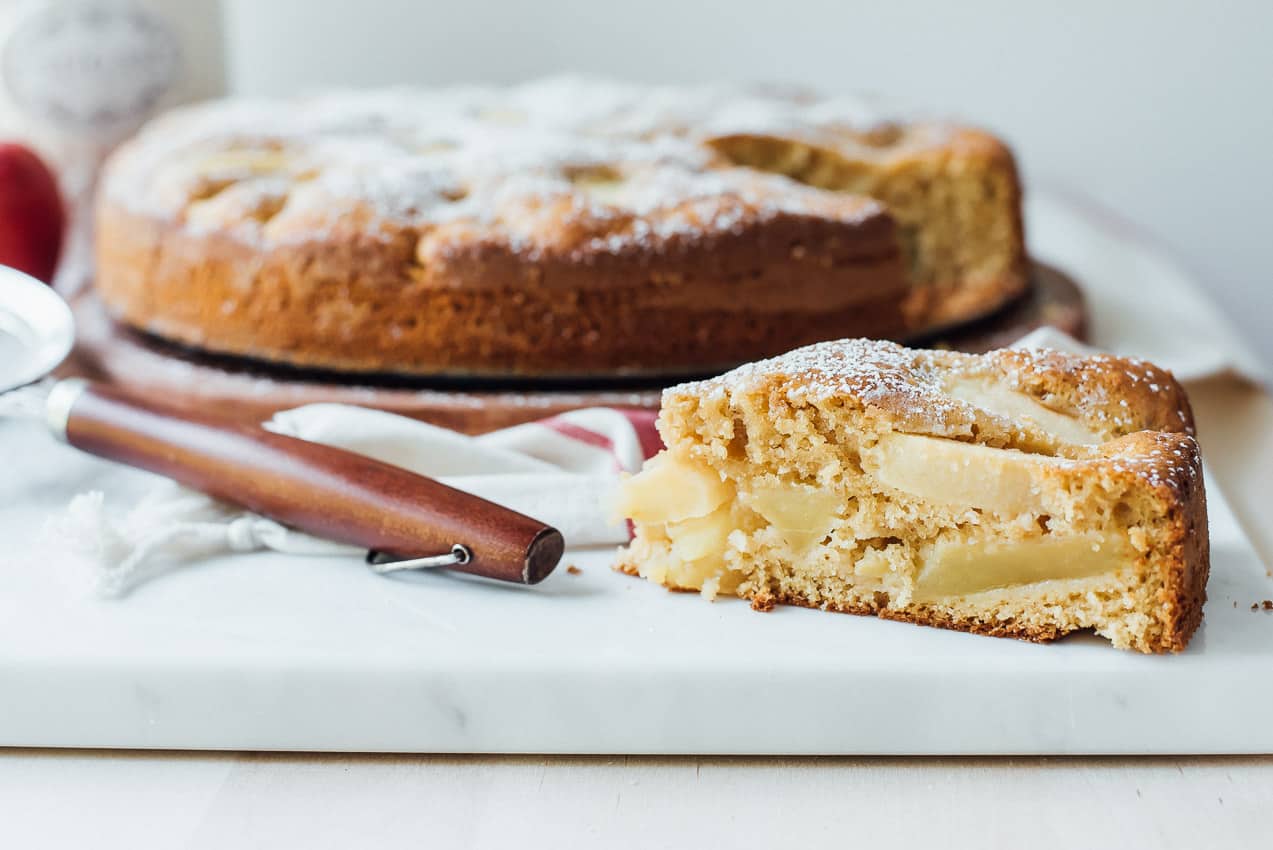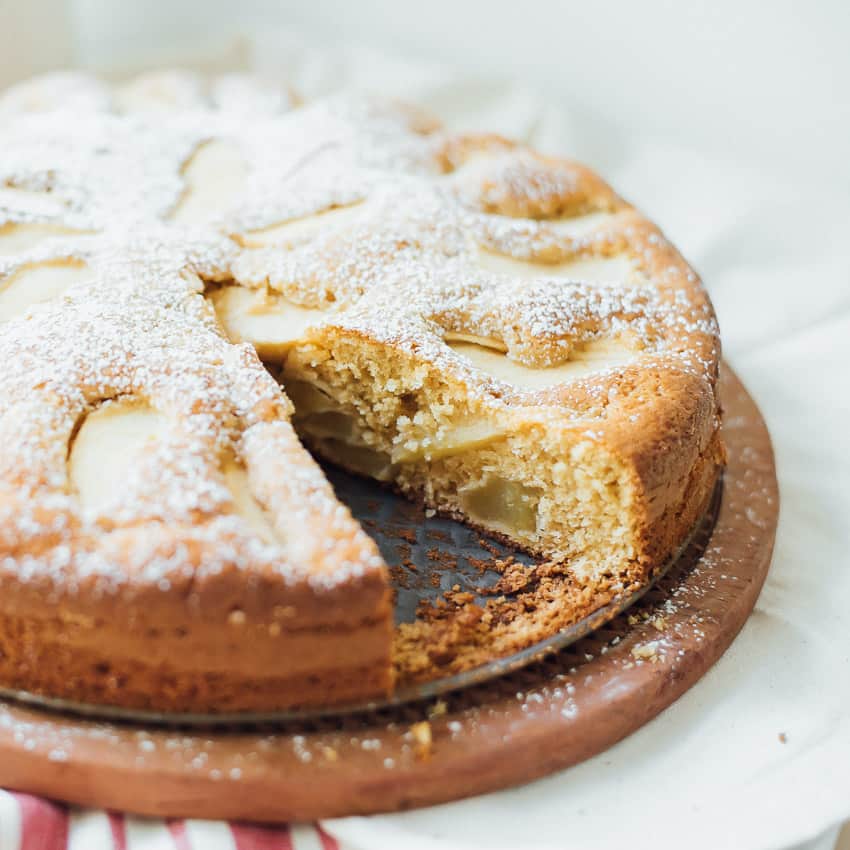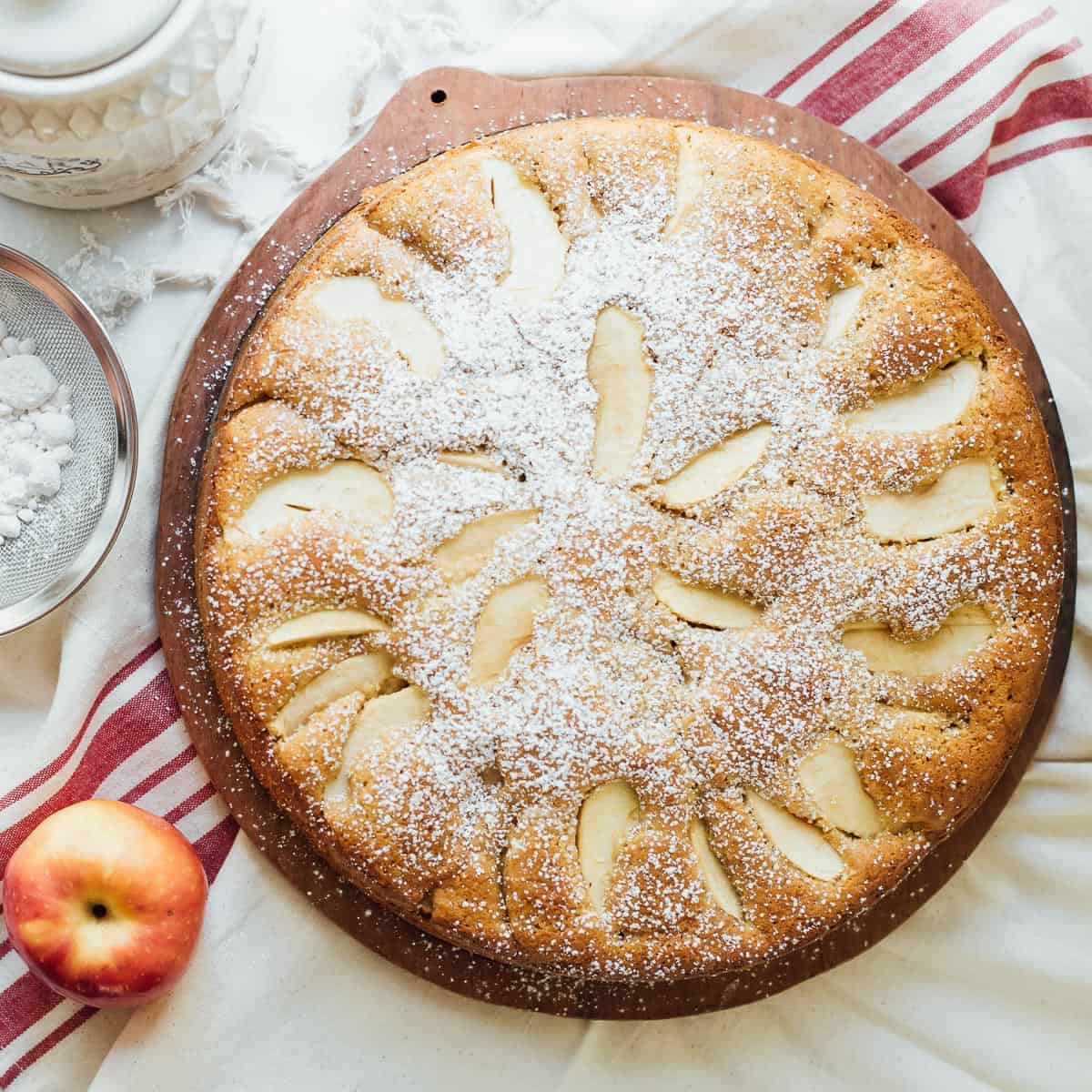 Traditional Italian Apple Cake [Torta di Mele Classica]
Equipment: 10-inch springform pan
Ingredients
1 organic lemon
4-5 big apples (about 650 g or 24 oz)
3 large eggs
220 g (1 cup or 7.7 oz) granulated sugar
70 g (5 Tbsp or 2.5 oz) unsalted butter, softened
230 ml (1 cup) whole milk
300 g (2⅓ cup or 10.6 oz) all-purpose flour
16 g (1 heaping Tbsp) baking powder
Instructions
Preheat oven to 360° F (180° C) . Butter and flour springform pan, then line bottom with a round of parchment paper.
Finely grate the zest of your lemon and set zest aside.
Peel the apples, cut them in wedges and place them in a bowl. Squeeze the lemon over the apples to prevent them from browning and mix well.
In a deep container, beat egg whites with cleaned beaters until foamy. Then add about ¼ of the sugar (about 50 g) and continue to beat until the egg whites hold stiff peaks. Set aside.
In a separate big bowl, beat together yolks and the remainder of the sugar. Add softened butter and keep mixing until all lumps are gone. Stir in milk, a little bit at a time. Add lemon zest and mix.
Gradually stir in flour and baking powder until just combined.
Gently fold in ⅓ of egg whites to lighten. Then fold in remaining whites.
Gently stir in ⅔ of the apples.
Transfer batter to springform pan. Arrange the rest of the apples on the top, in circle patterns.
Bake for about 45 minutes or until golden brown. The cake is cooked when a wooden pick inserted in the center of the cake comes out clean. Leave cake in the pan for about 10 minutes. Run a knife around the inner edge of the pan and remove outer ring. This cake is best enjoyed when served a bit warm!