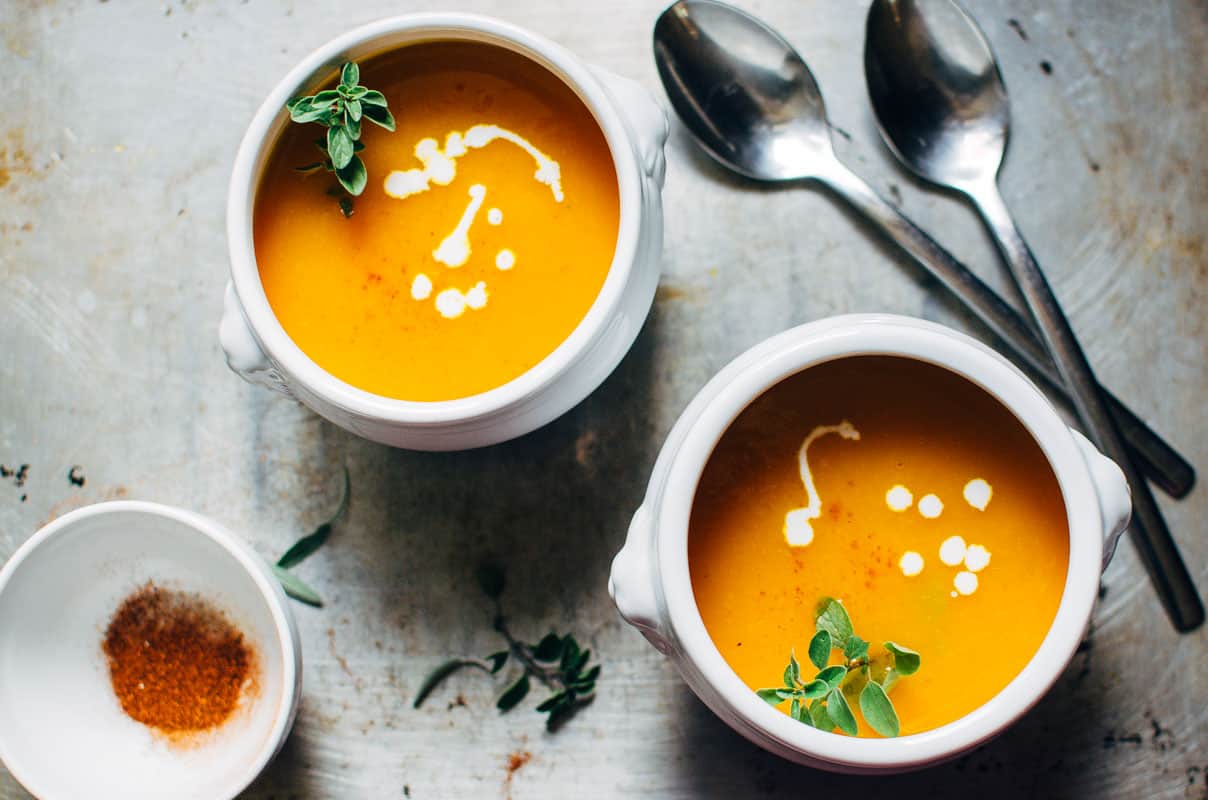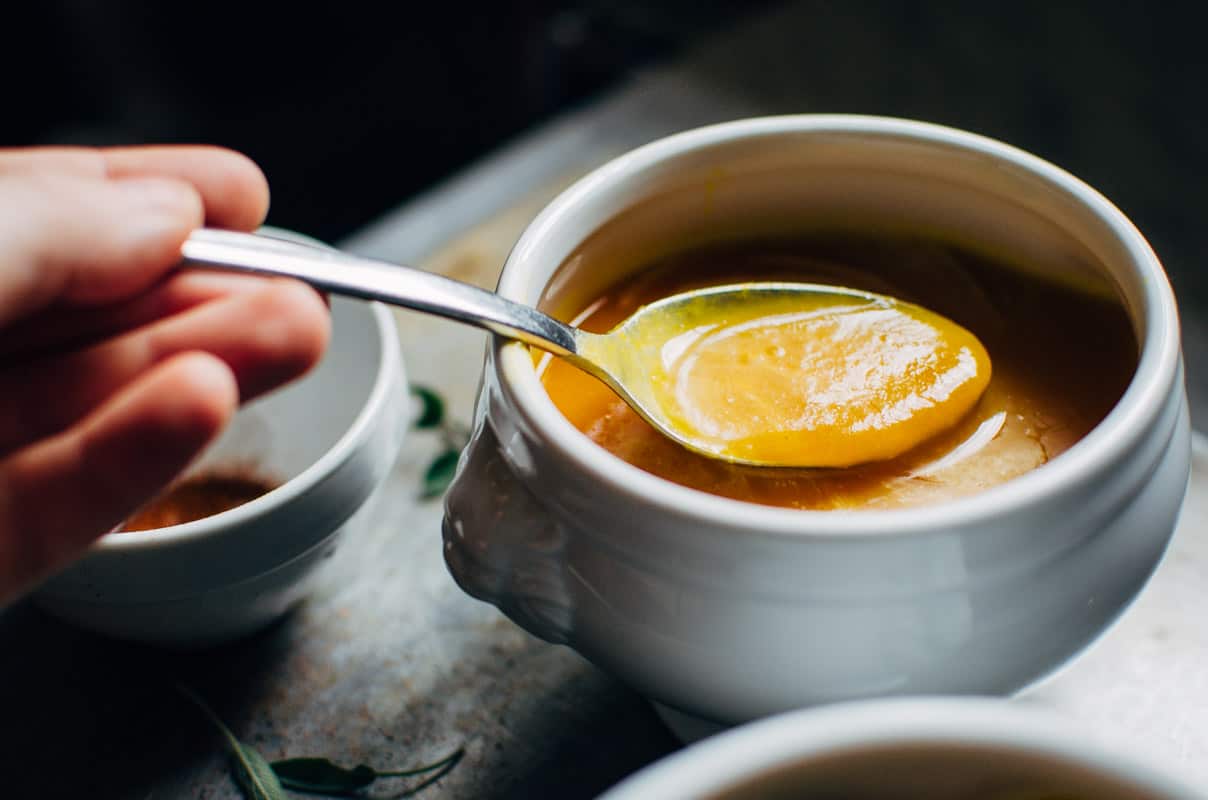 If you think I've posted too many squash recipes lately, you may be right. I'm kind of obsessed with kabocha squash in particular, for its versatility. After making some delicious fluffy gnocchi and baking some adorable squirrel-shaped cookies, now it's time for a nice and easy soup recipe!
I think the sweet flavor of this vegetable really shines in velvety soups like this one.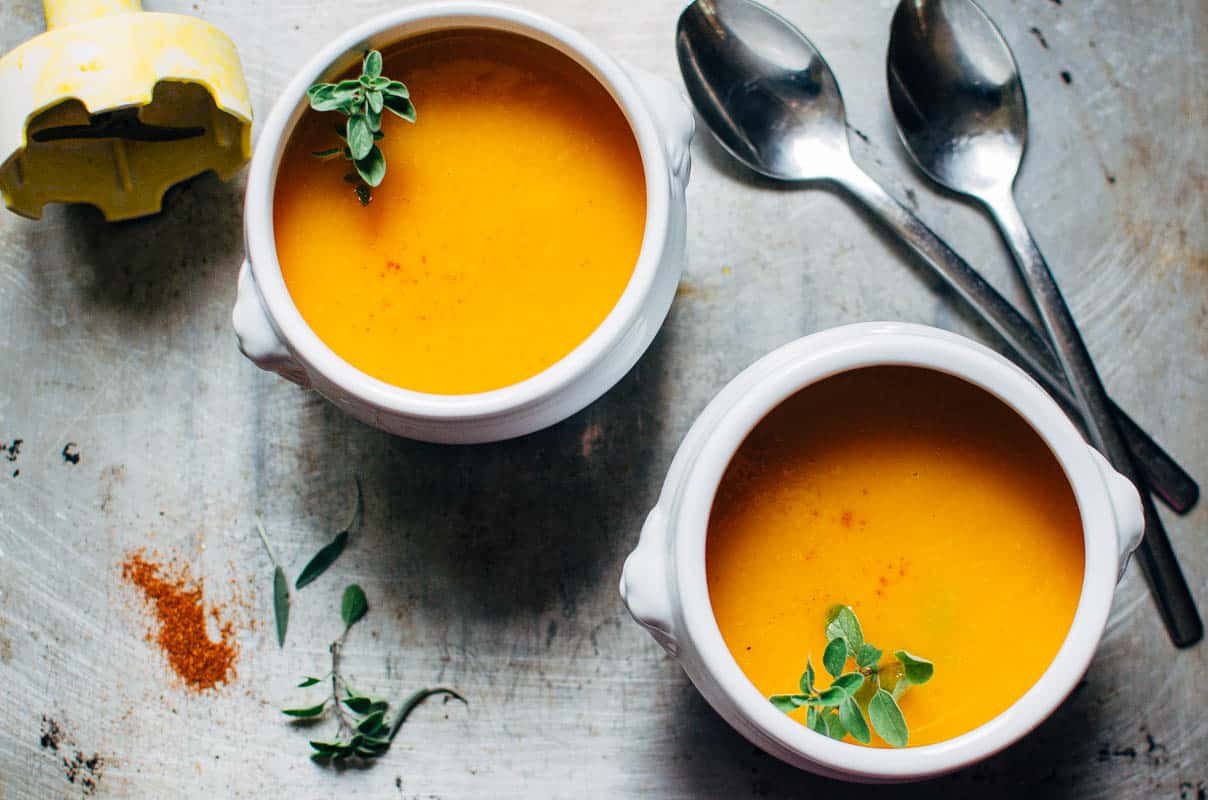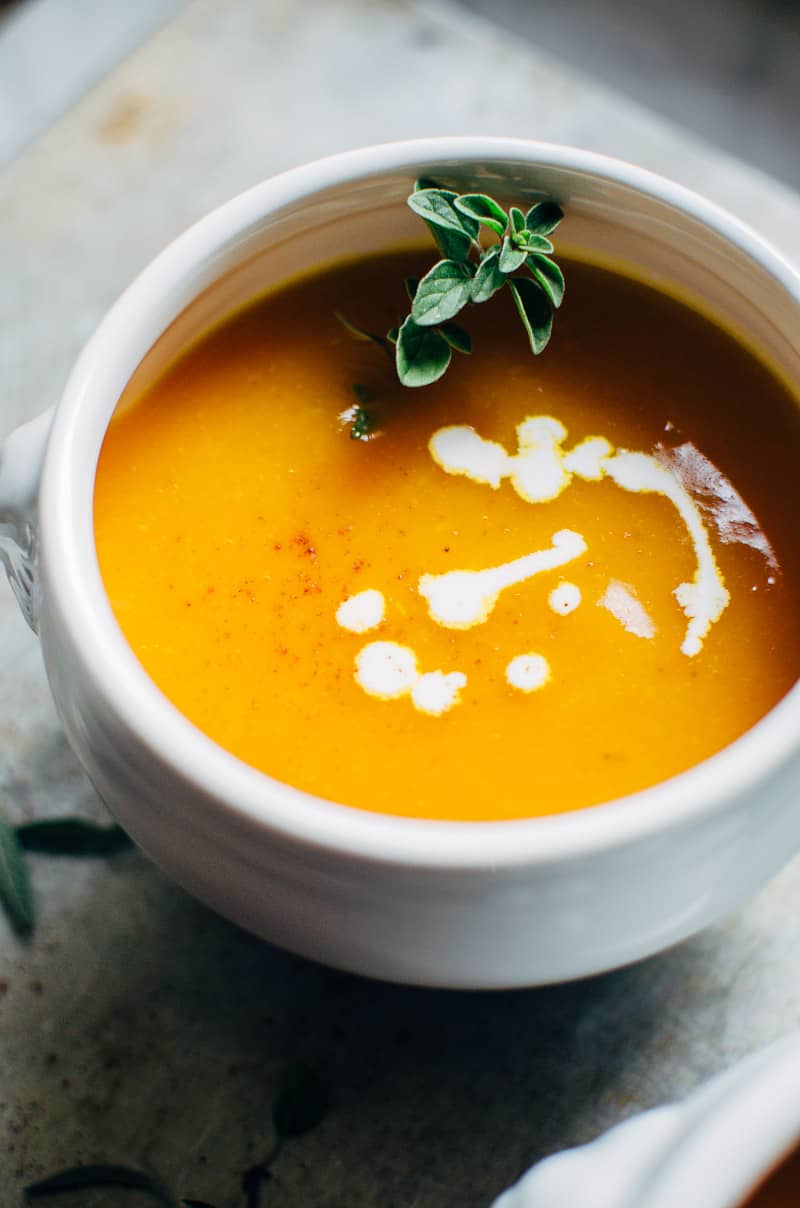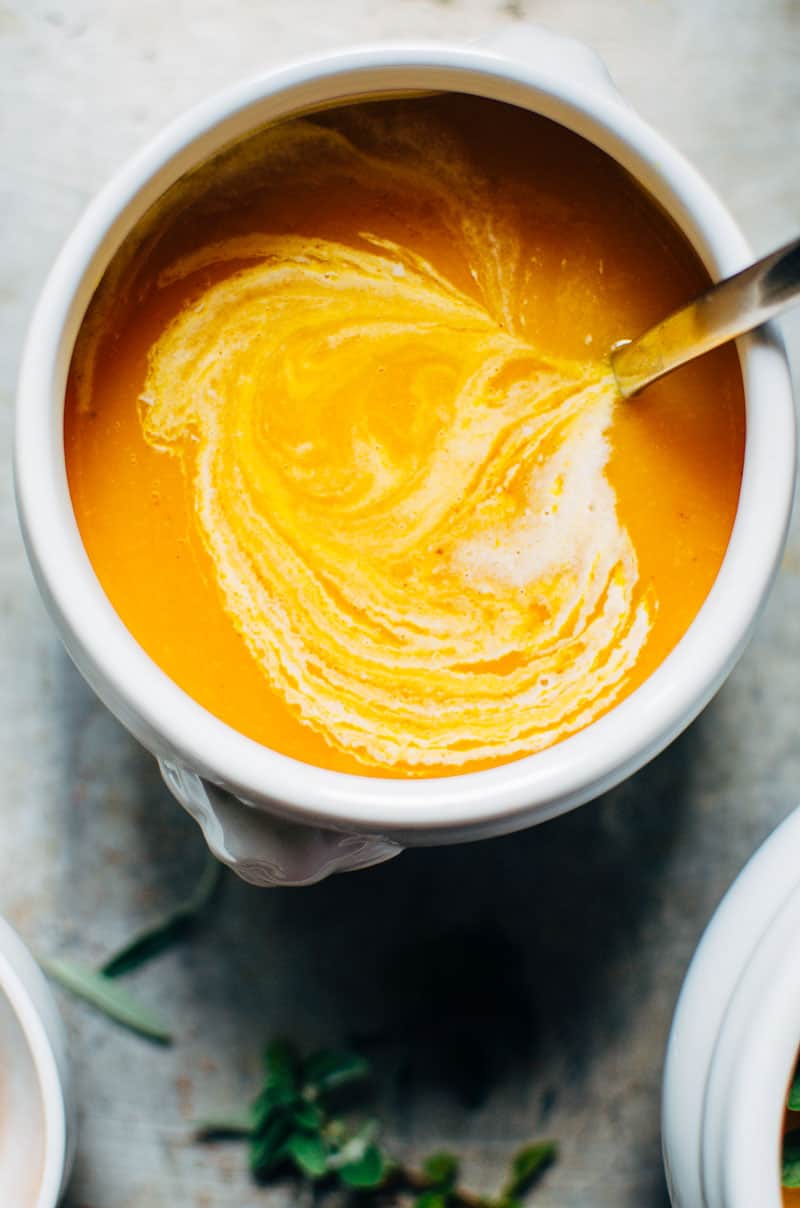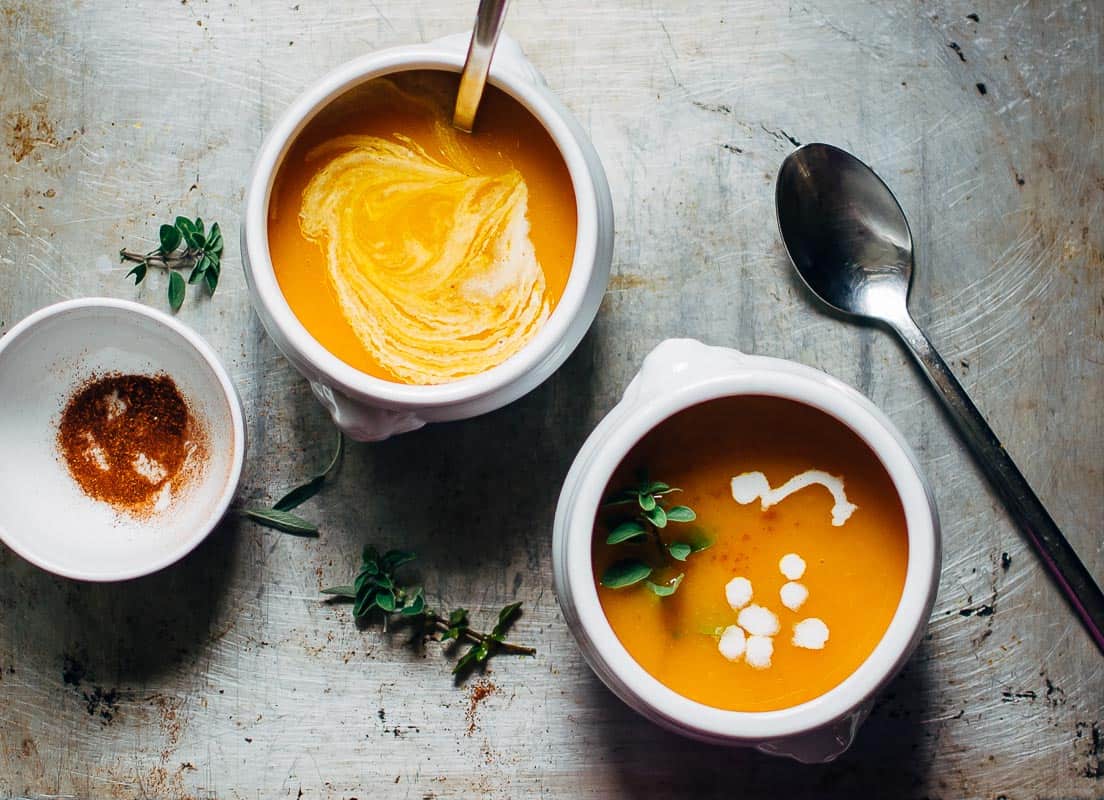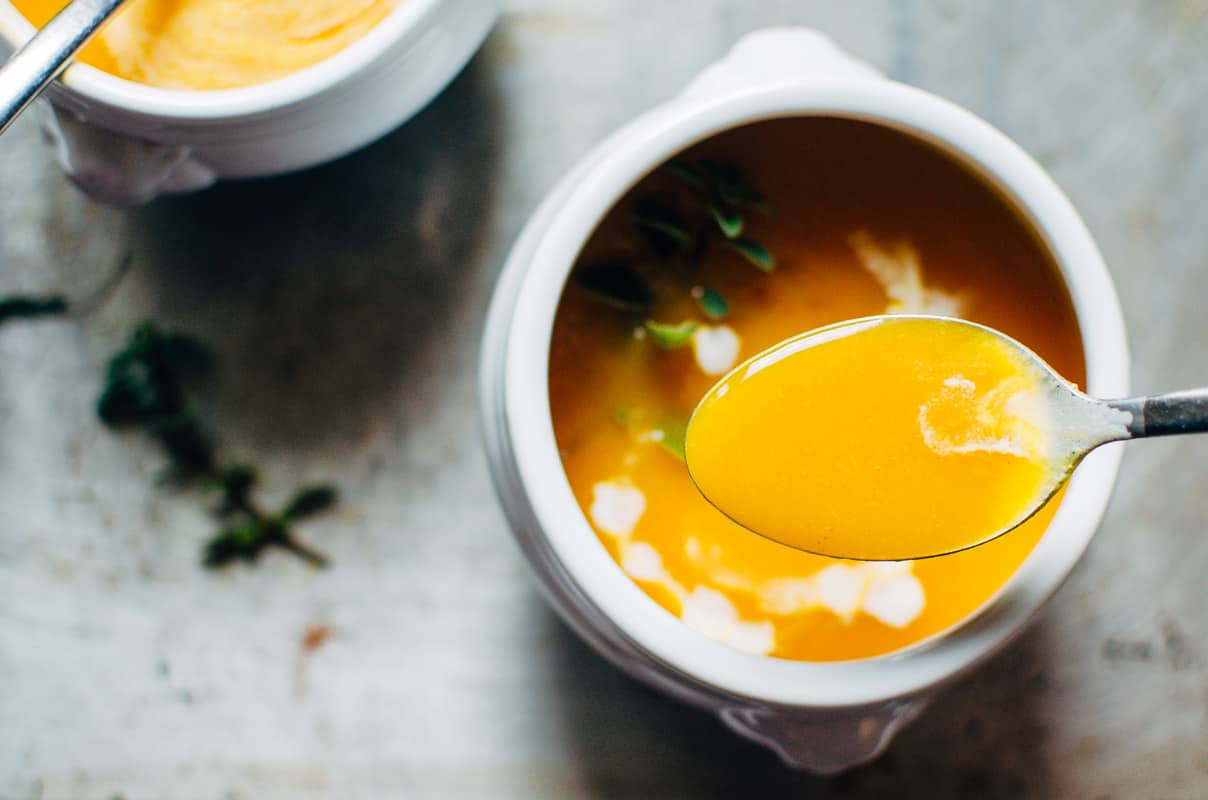 Velvety Kabocha Squash Soup [Vellutata di Zucca Mantovana]
Ingredients
20 oz (550 g) kabocha squash, seeded, peeled and cut into 1-inch chunks
1 medium potato (about 3.5 oz or 100 g), roughly chopped
1 small onion (about 2.5 oz or 75 g), roughly chopped
½ leek (about 2 oz or 50 g), roughly sliced
5½ cups (1.3 l) water
salt and pepper to taste
heavy cream
5-6 sage leaves
extra-virgin olive oil
paprika (optional)
Parmigiano Reggiano cheese, grated (optional)
Instructions
Add all clean and cut veggies into a big pot. Add 1.3 lt of water in it and place it over medium-high heat. Bring water to a boil, lower the heat and cover. Cook for about 30-40 minutes, or until all vegetables are tender and completely cooked through.
Turn off the heat and purée everything using a hand-held blender. The soup should be a little bit dense. (See notes on how to adjust density)
Add salt and pepper to taste and add bit of extra-virgin olive oil. To serve, add a drizzle of heavy cream in each bowl and garnish with one or two sage leaves. I love to sprinkle a bit of paprika and grated Parmigiano Reggiano cheese on my soup...but they're totally optional.
Notes
*To make the soup less dense, add a bit of water and cook for a couple more minutes. To make the soup denser, in a separate small bowl dilute 1 tsp of corn starch in ¼ cup of cold water; add mixture to the soup and cook it for a few more minutes, until thicker.