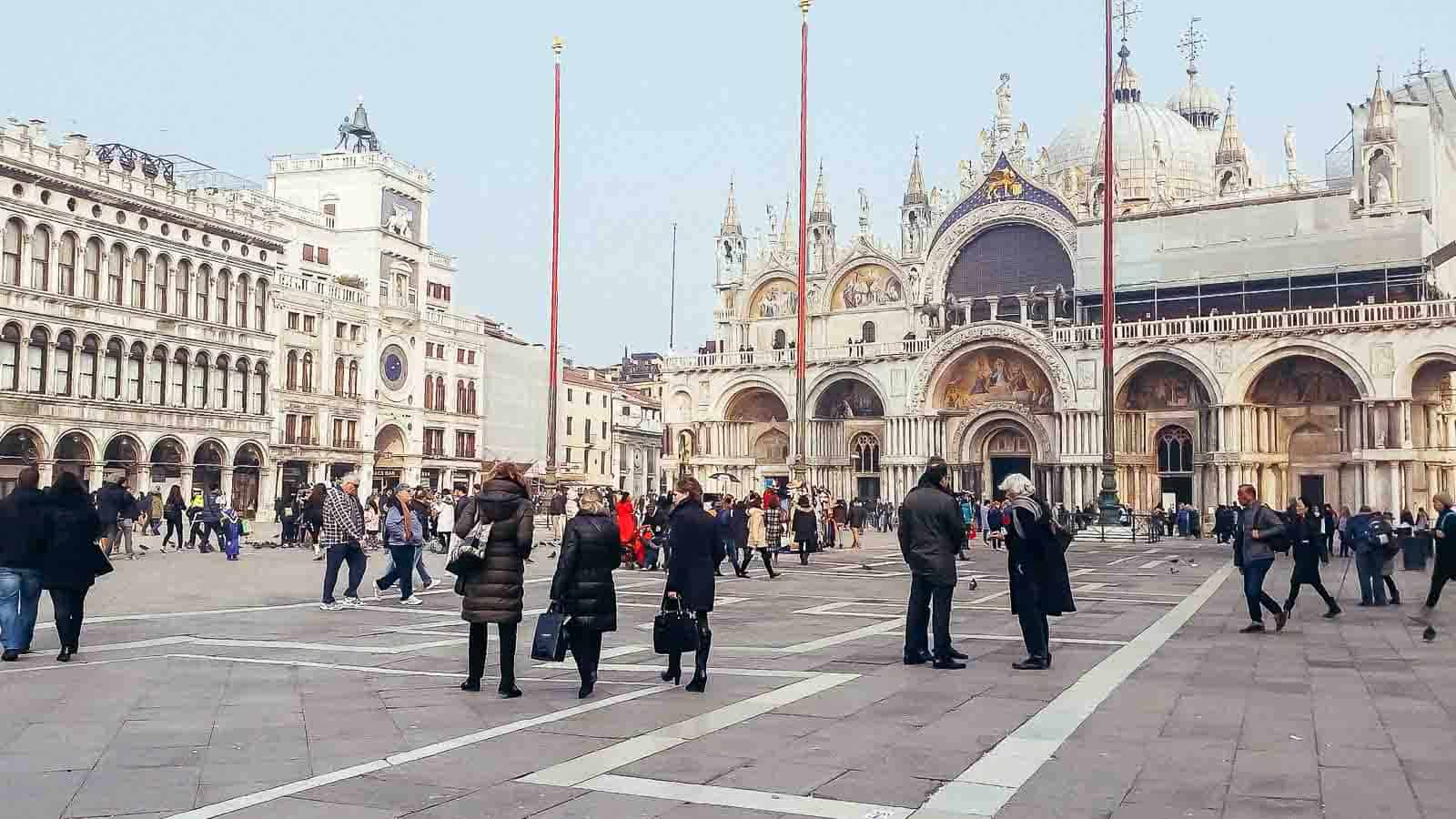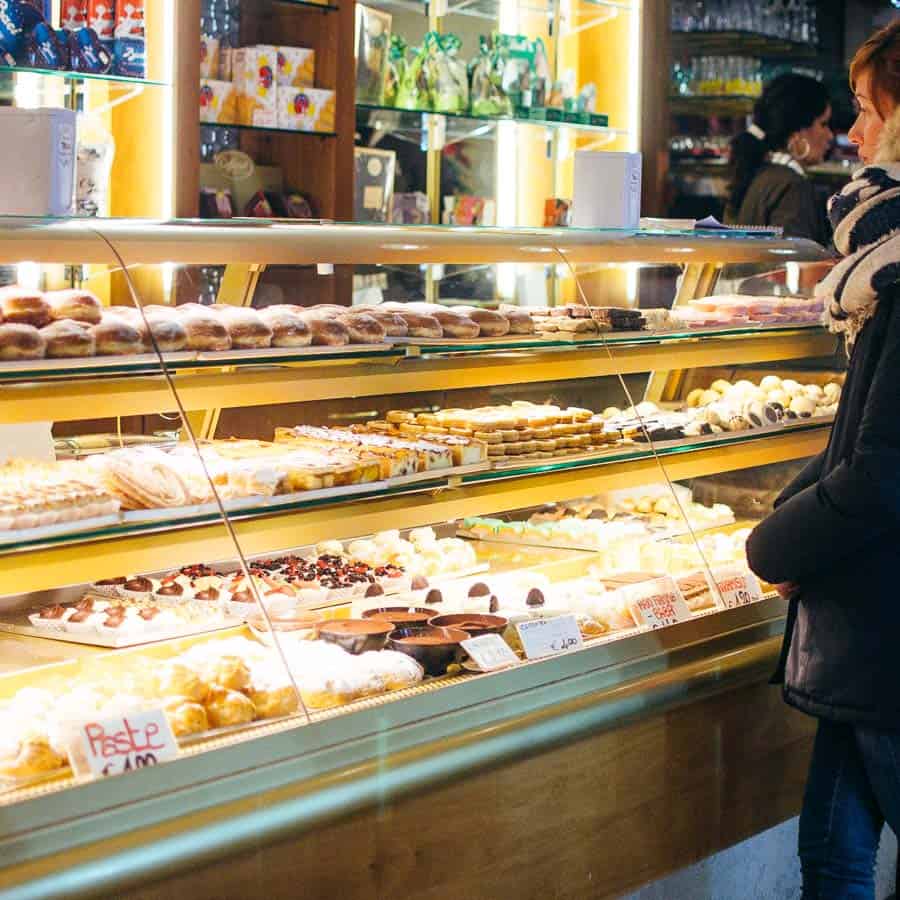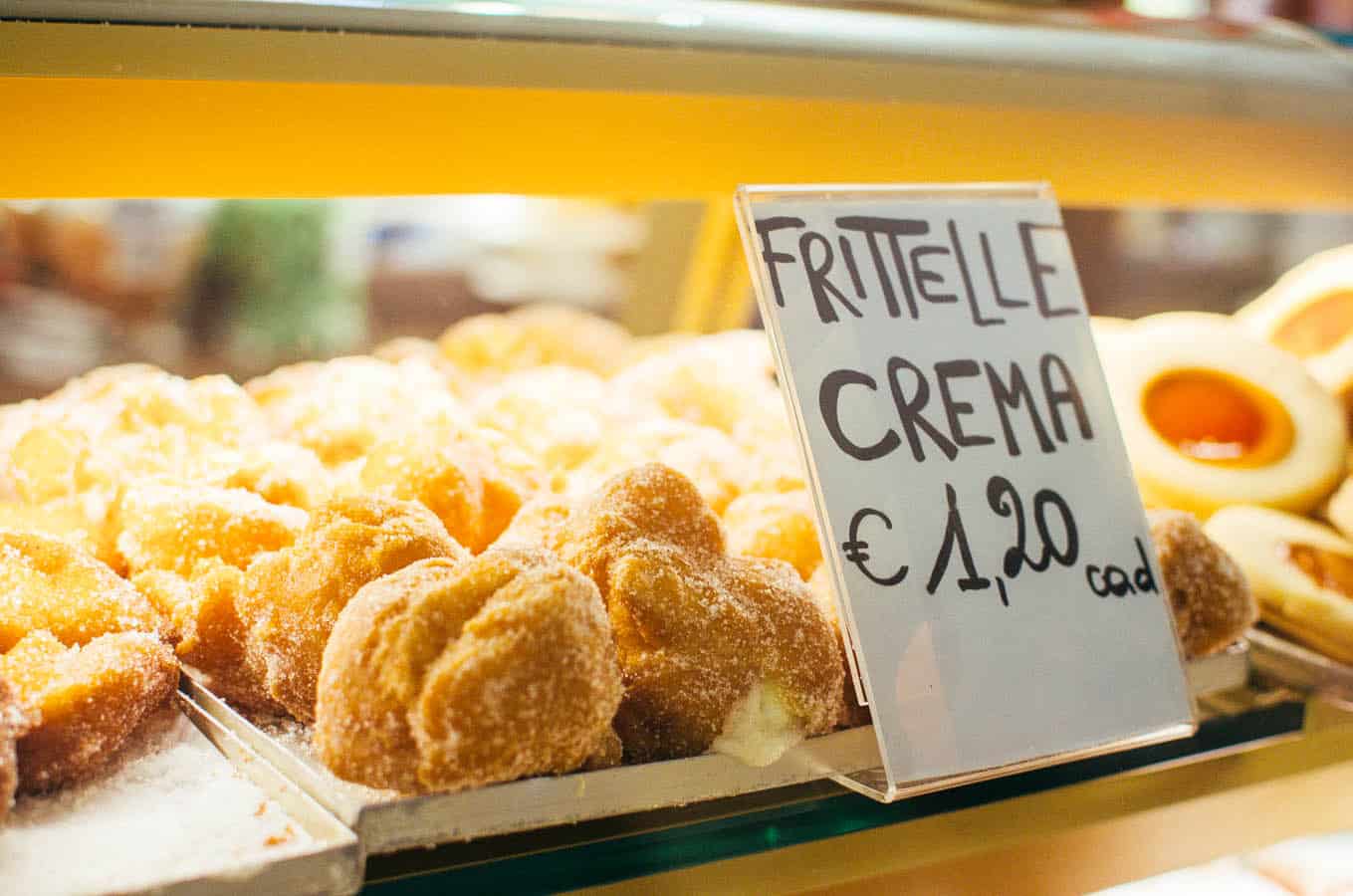 When I returned to Italy last June, I knew it would have been for a "short" time (1 year) so I made a promise to myself: I would try to do things that I always wanted to do here but that, for one reason or another, I never really managed to. I'm happy to announce that last week I was able to check off one item on this list: eating frittelle in Venice!
I kidnapped my cousin Sara early in the morning and we took the train to Venice for a serious frittelle-tasting expedition. Yes, my initial plan was to "pastry-shop hop" from the moment we arrived to the moment we left — I wanted to gather valuable documentation and build a pastry-shop itinerary to share on this blog! It was a great idea in theory…but I definitely over-estimated my ability to eat fried sweets in a 6-hour span. After the first two stops and 4 different kinds of (huge) frittelle, my and my cousin's bellies were asking for a truce.  Our mission was declared unaccomplished shortly before lunch, when we decided to turn our day-trip into a more relaxed stroll around the city.
The first thing I noticed about Venitian frittelle was their size: I'd say they're easily twice as big as the ones I'm used to eating at any pastry shop back home. Being a confection that's especially made for this time of the year (Carnival), everybody wants them! When we walked into Pasticceria Tonolo, there was such a huge crowd I could barely see the spread of pastries on display. Pasticceria Tonolo is an institution in Venice and it's been around since 1886. Although their frittelle con zabaione (a shell of fried dough containing zabaione custard) were quite good,  my heart was conquered by their Fritoe Venexiane (the classic Venitian-style frittelle – i.e.: a fried dough ball with raisins). It was SO incredibly soft — after the first bite, Sara and I stared at each other in awe and said the same exact thing: "Che buona!!".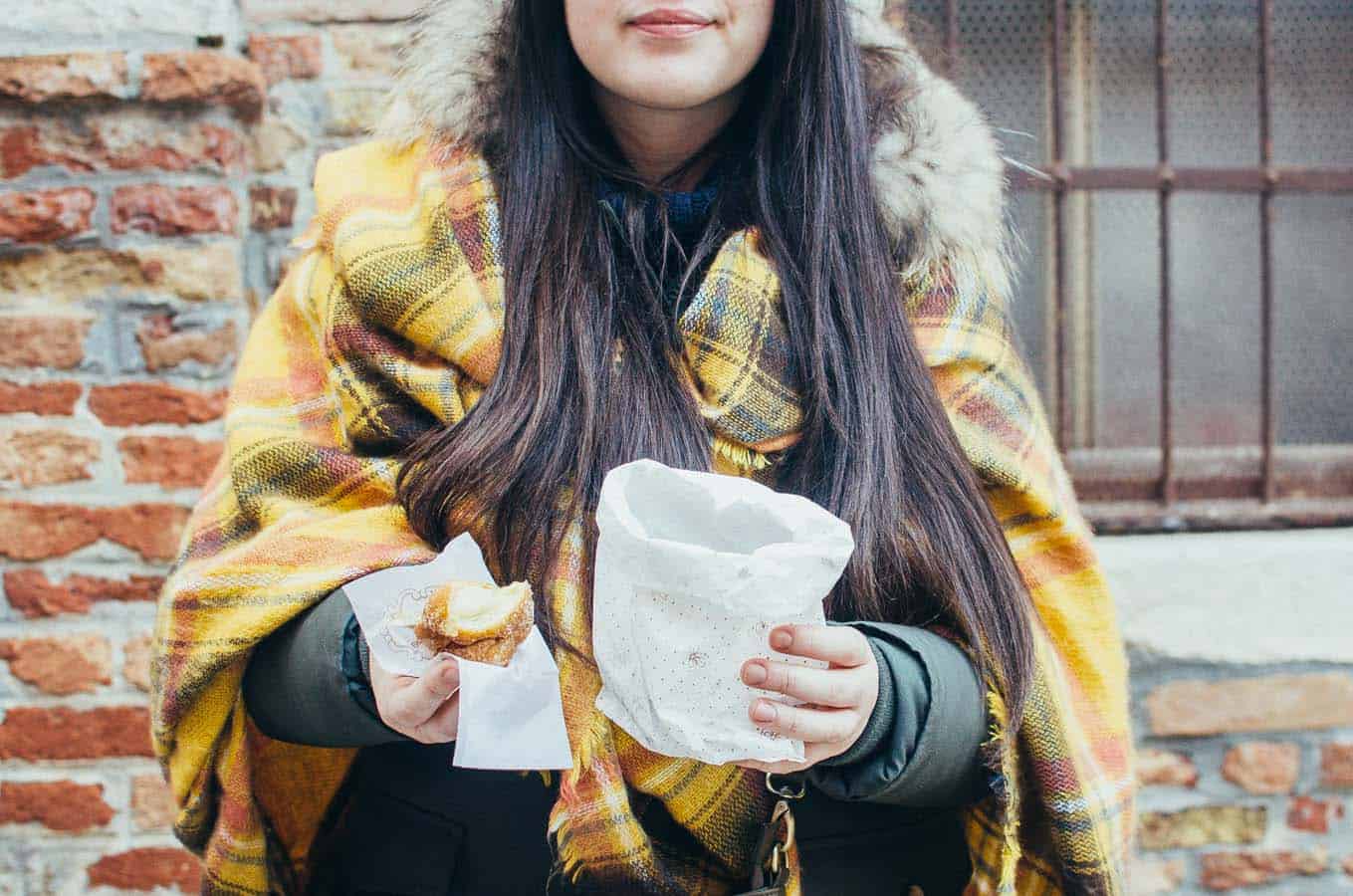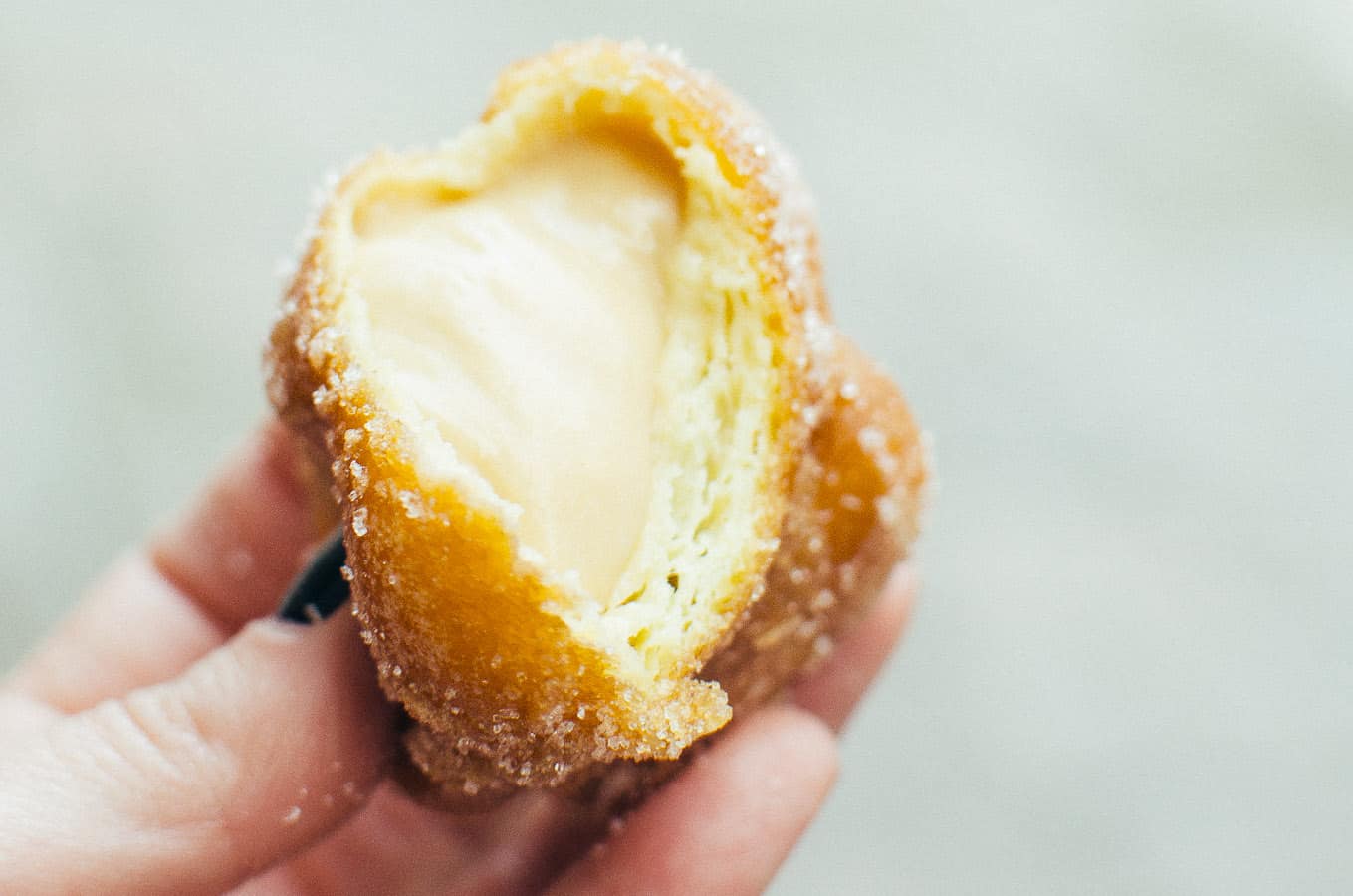 The other pastry shop we visited was Rosa Salva. There, they make Venitian-style frittelle "the old way" – i.e., with a hole in the middle. I must say their appearance confused me as I initially thought they were apple fritters. We had them while they were still warm and, because of this, they were softer and very aromatic. I was surprised to find out their frittelle with chantilly cream also included raisins — what I thought it was over-kill, turned out to be quite a delicious combo.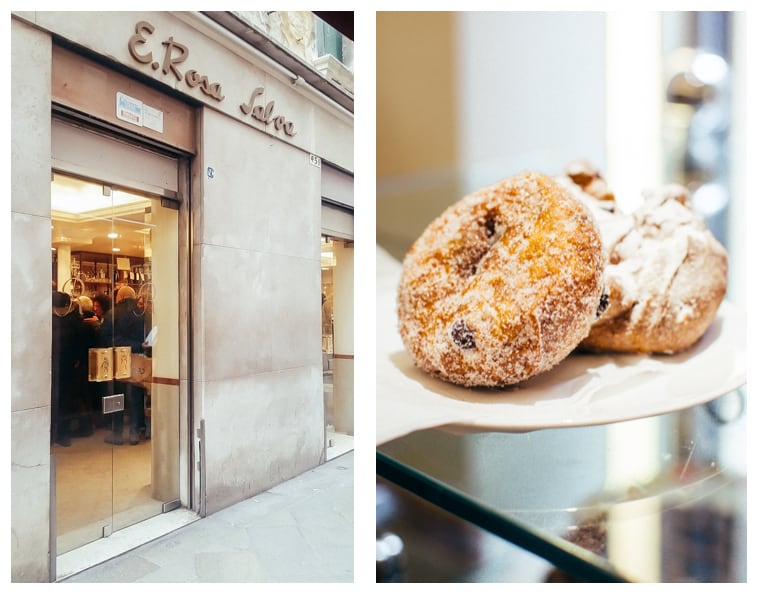 We then checked out the Rialto market (another check on my list!) which offered good photo opportunities; then we did the best thing you can do in Venice: get lost and discover new alleys hiding cute little shops or beautiful buildings (like Torre dei Boboli which I had never seen before). For lunch, we stopped at a very good and popular bacaro, All'Arco, and nibbled on some tasty fish-based cicheti.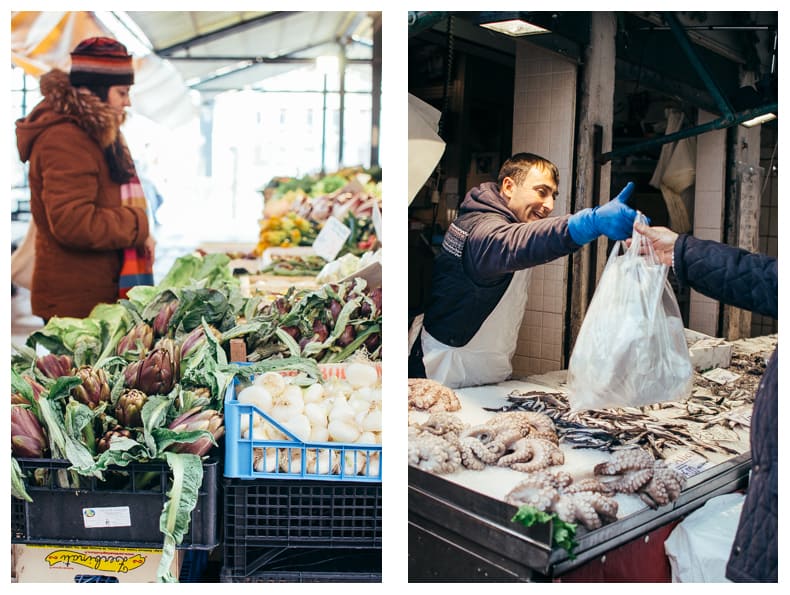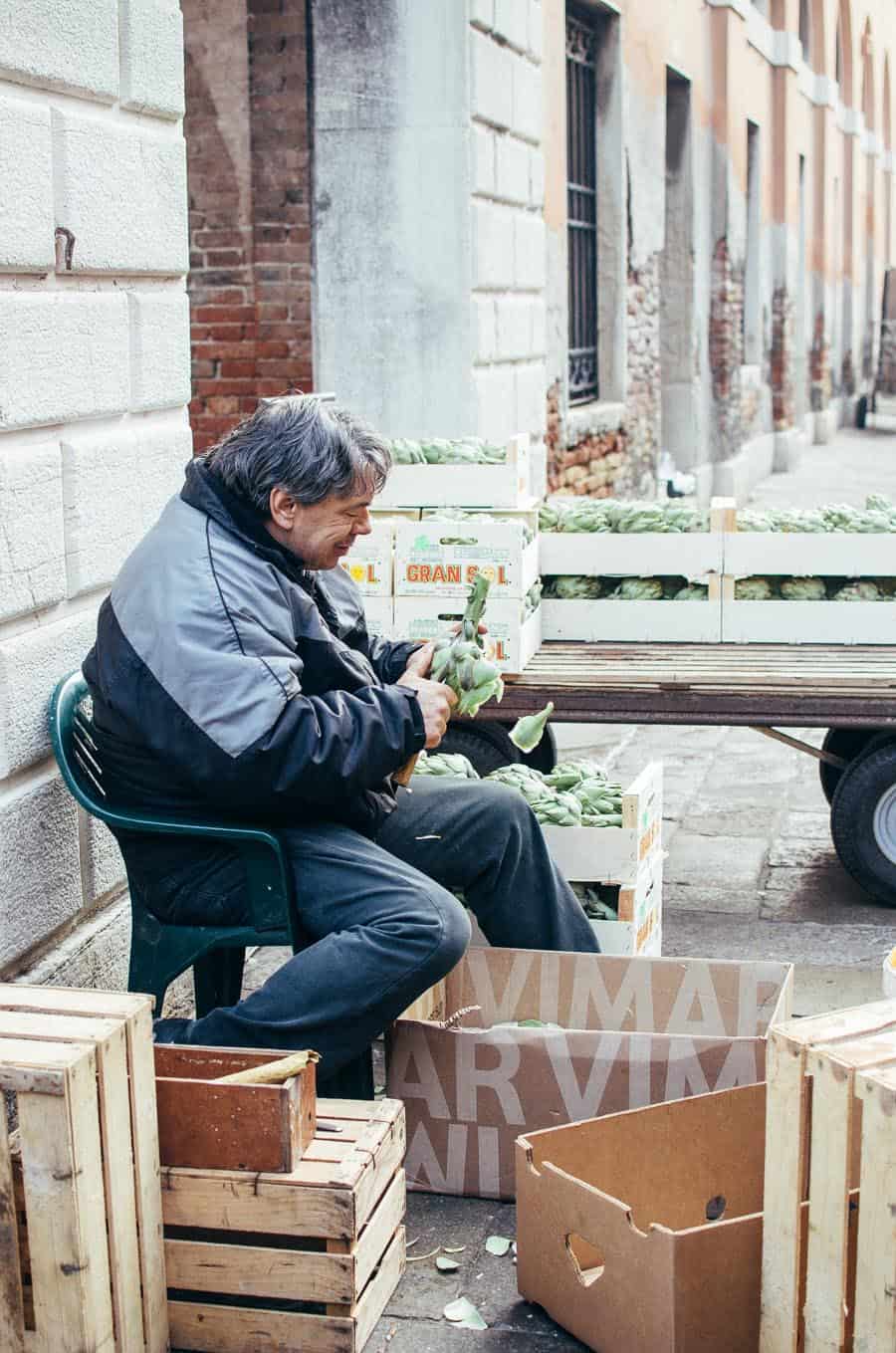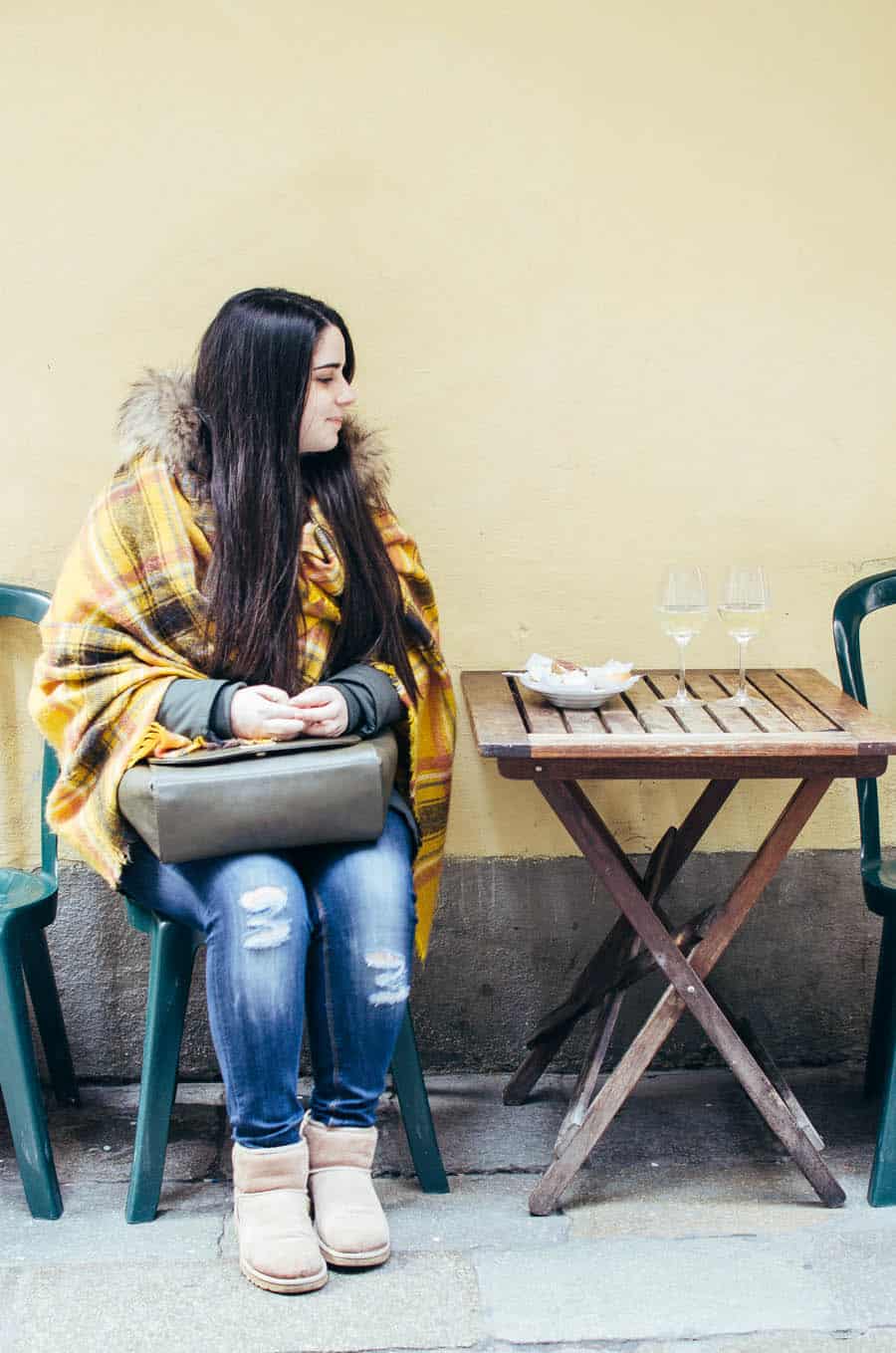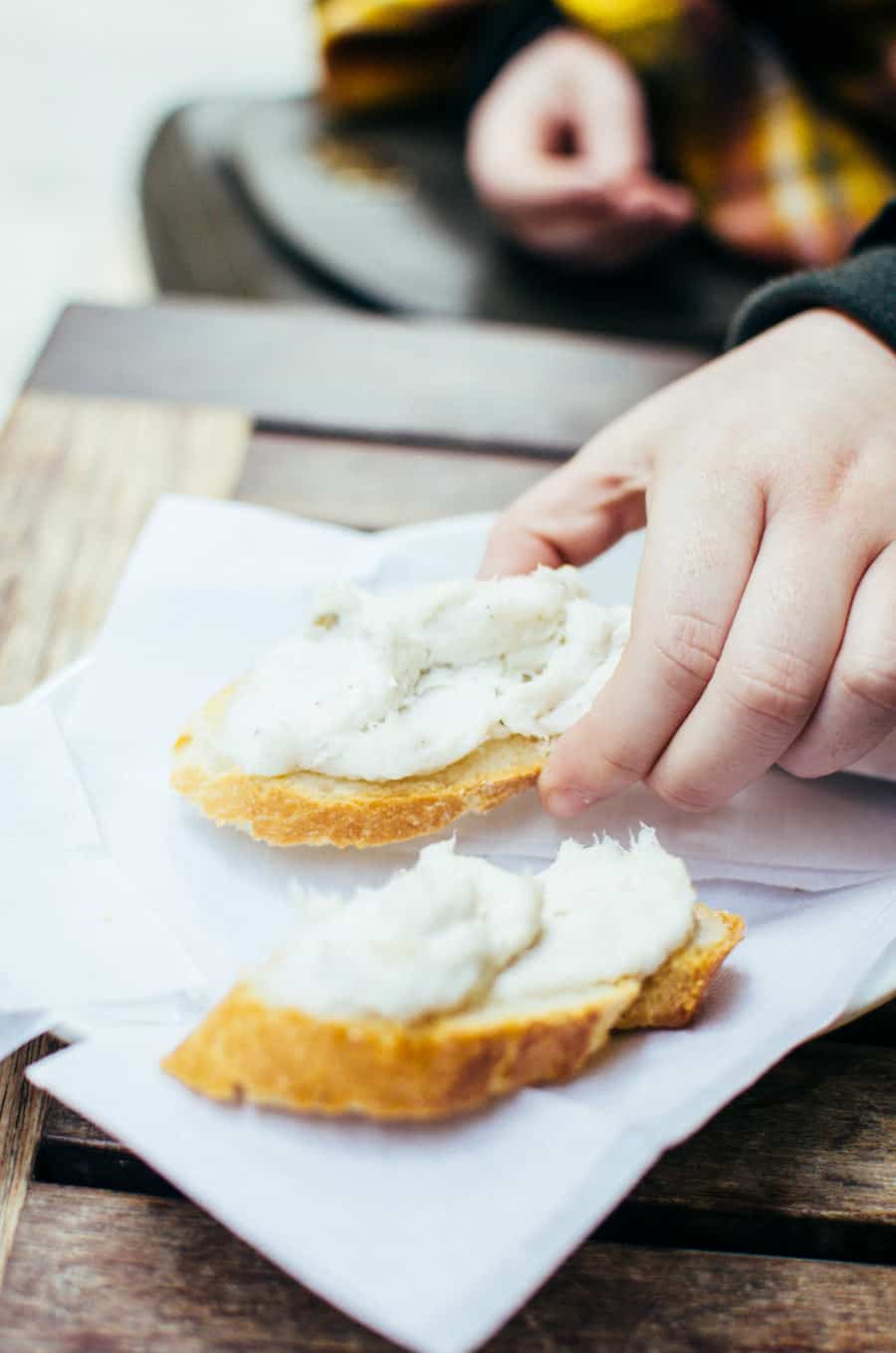 On our way back to the train station, we stopped at Pasticceria Tonolo again to get some more frittelle to bring home — it was even more crowded than in the morning and it didn't seem like there was any shortage of Carnevale confections. God bless the frittelle-making elves working non-stop in the back of the shop!
If you have the opportunity to go to Venice during Carnevale, make sure you stop at one of the pastry shops I visited and have at least one warm and soft frittella. If you can't make it to Venice during this time of the year, check out my mom's recipe and make your very own frittelle!  They're also quite delicious and can be enjoyed from the comfort of your home. (;