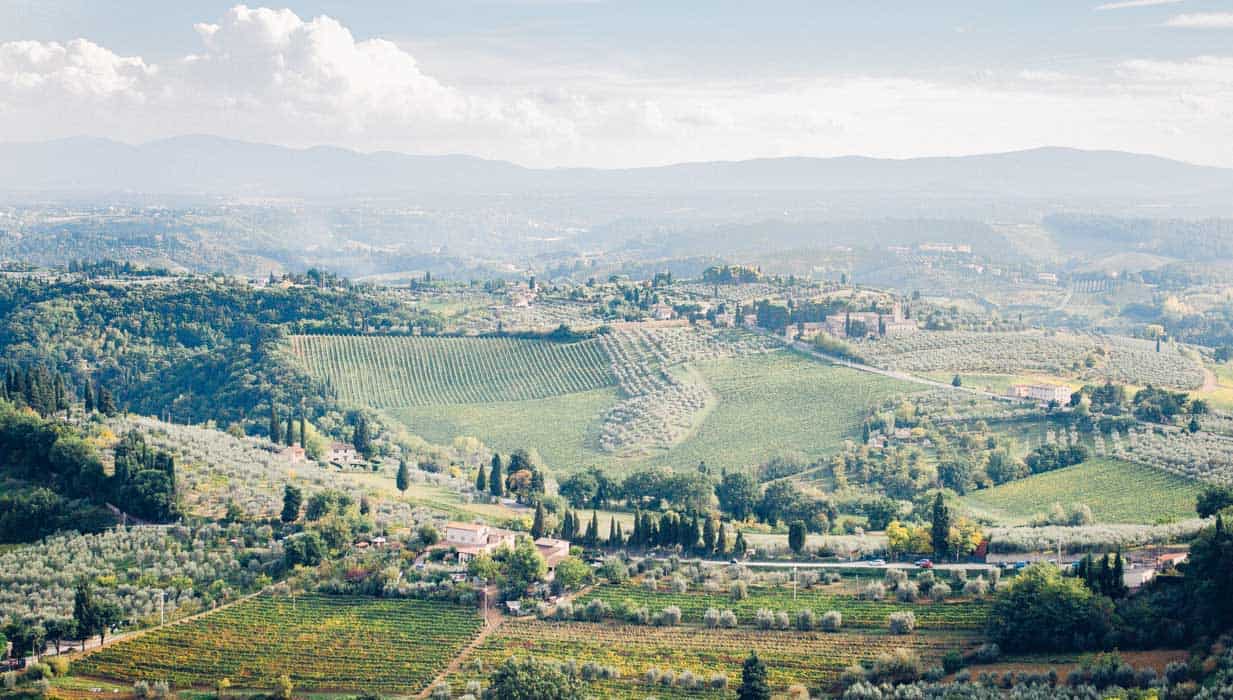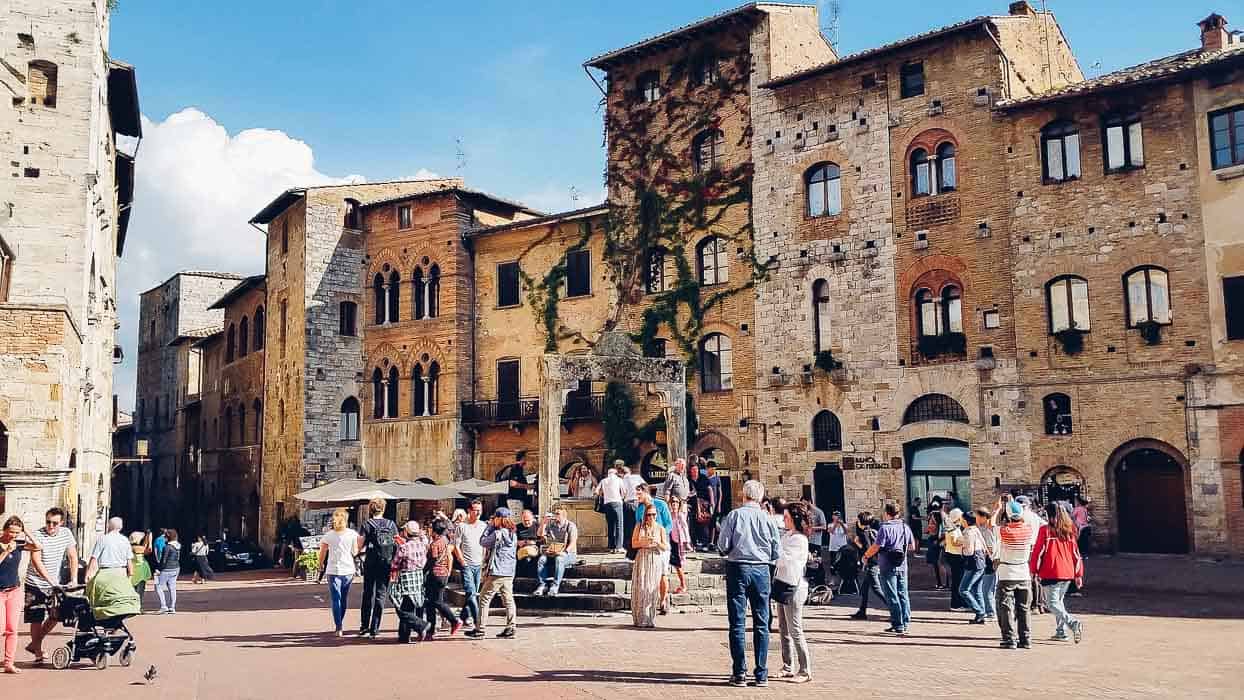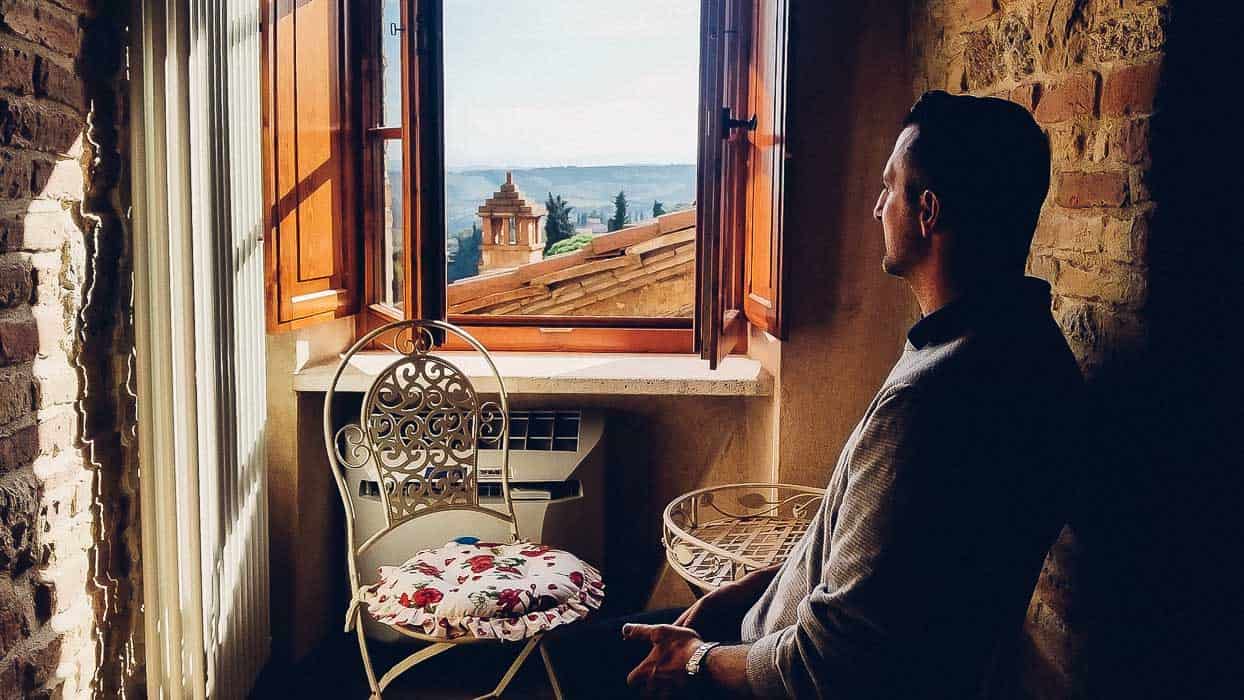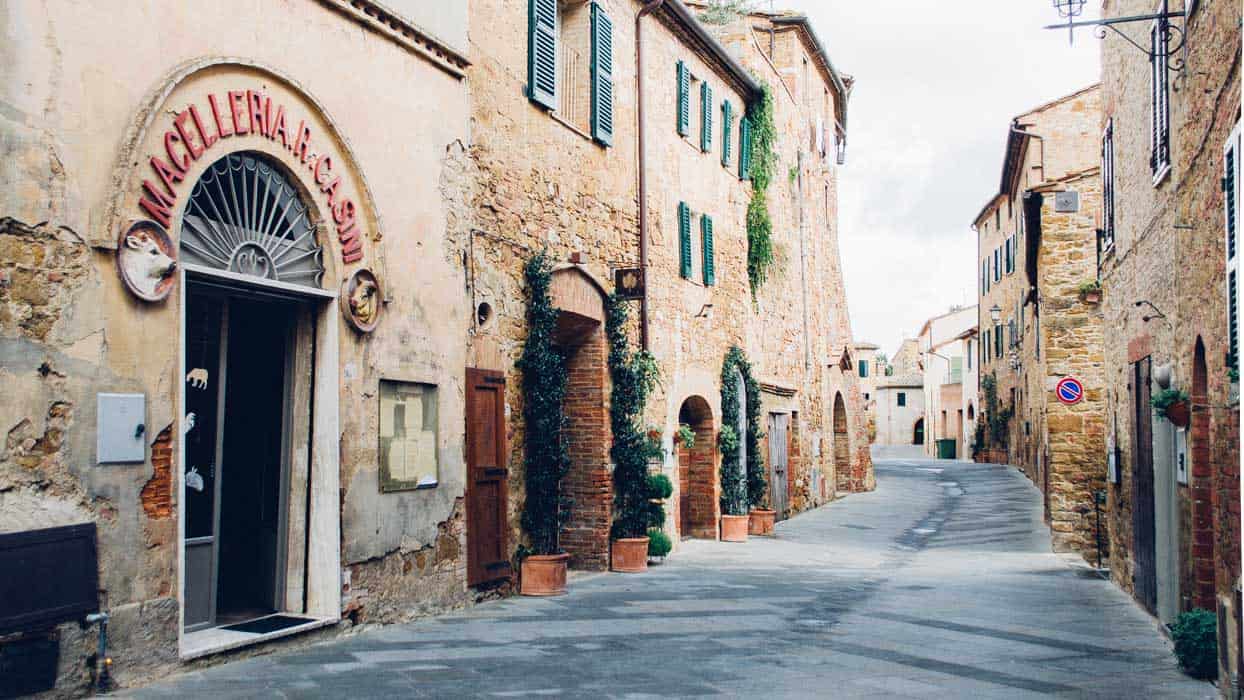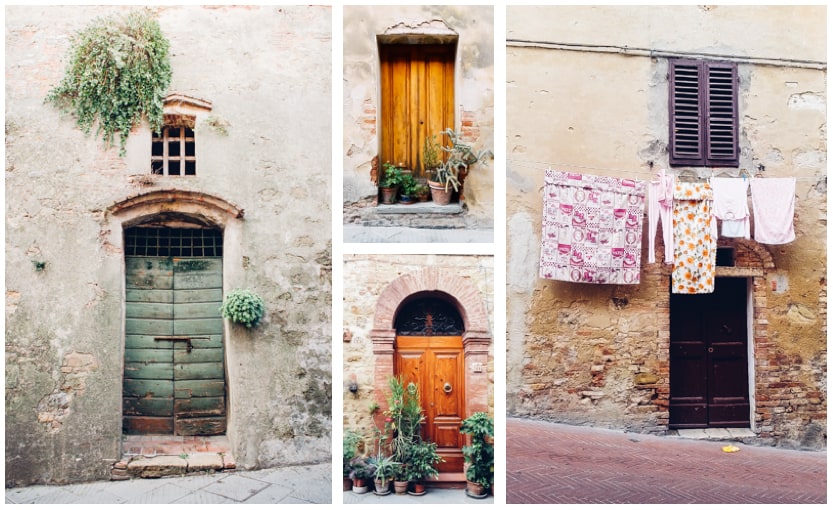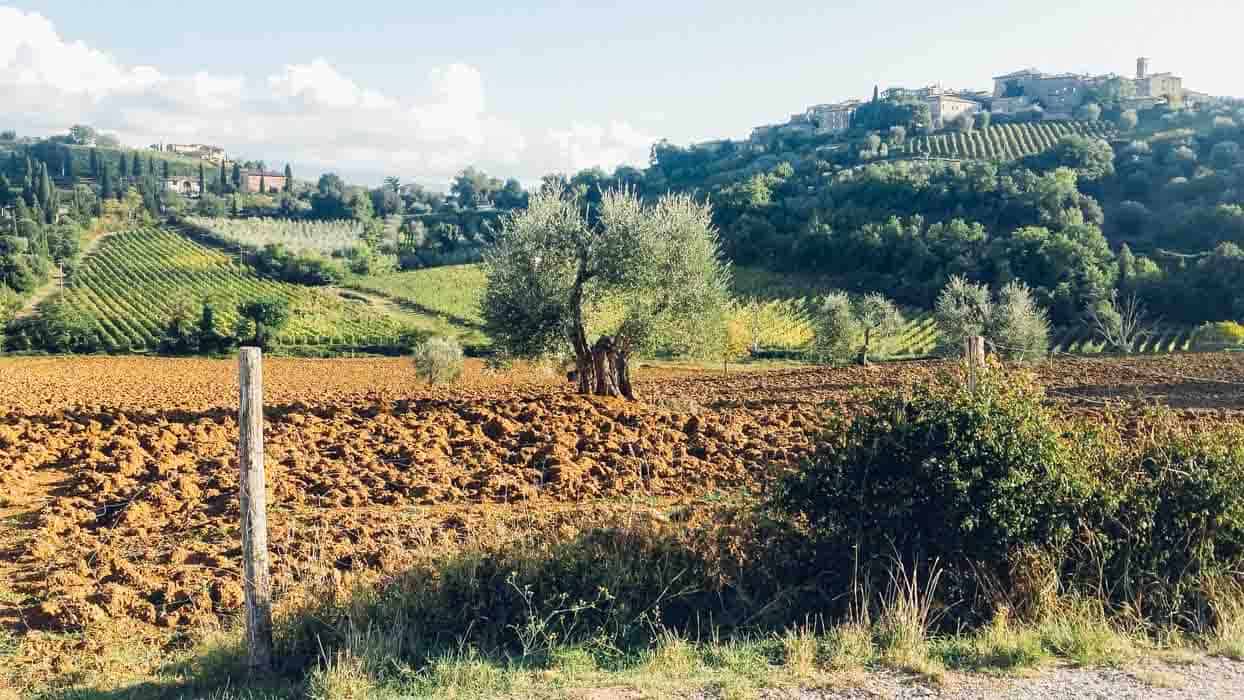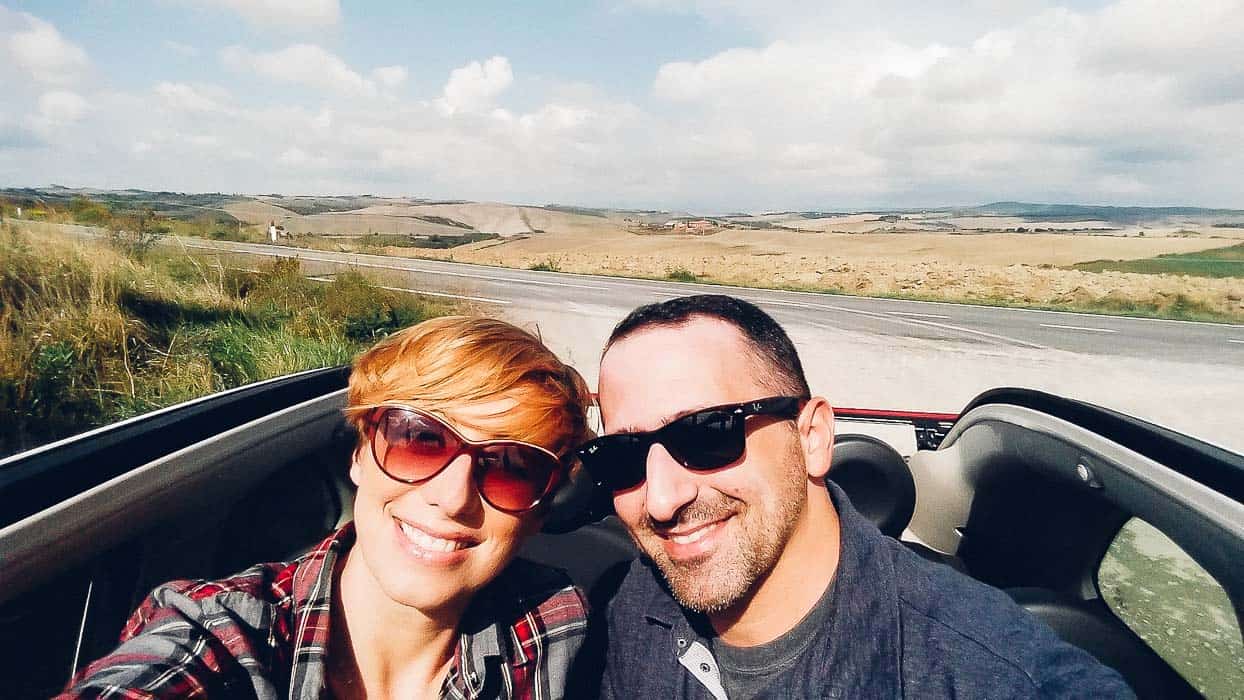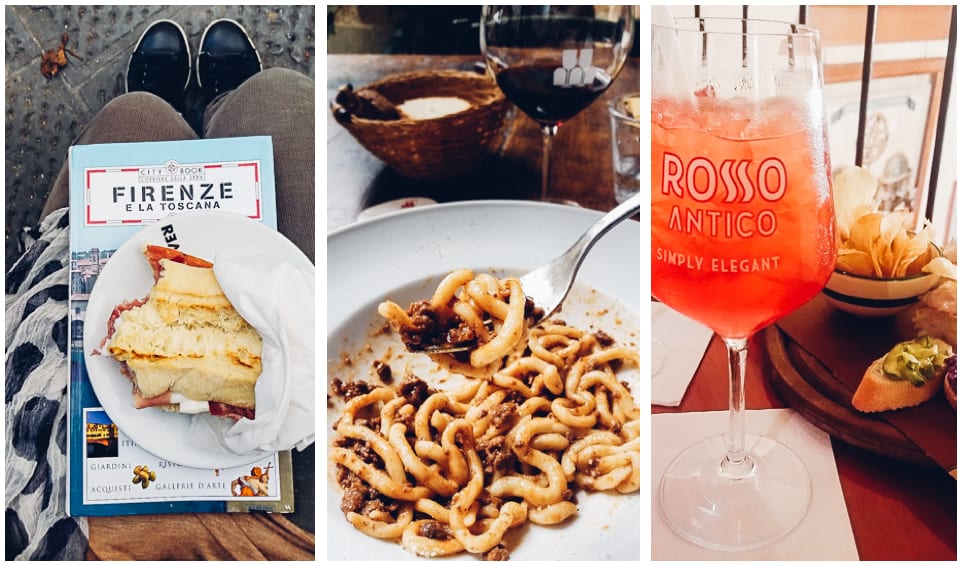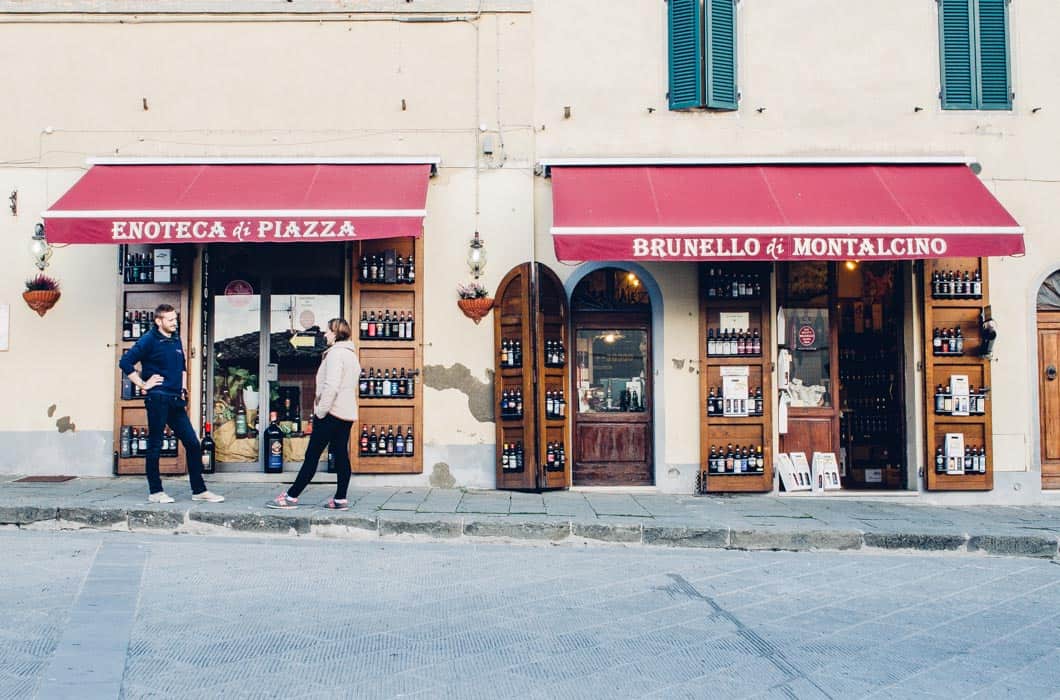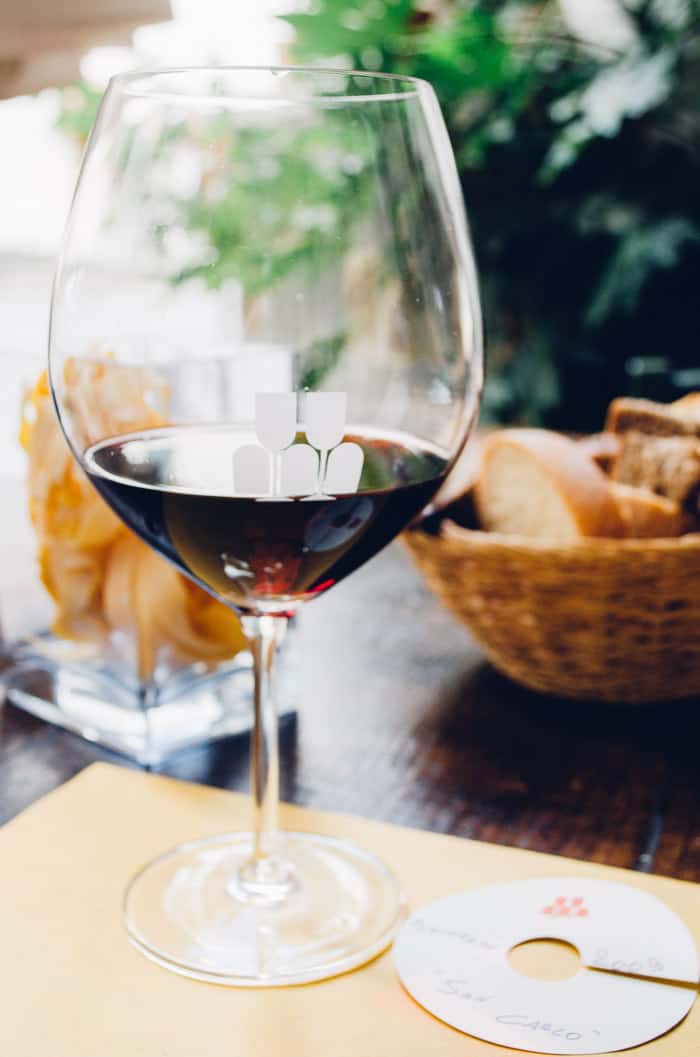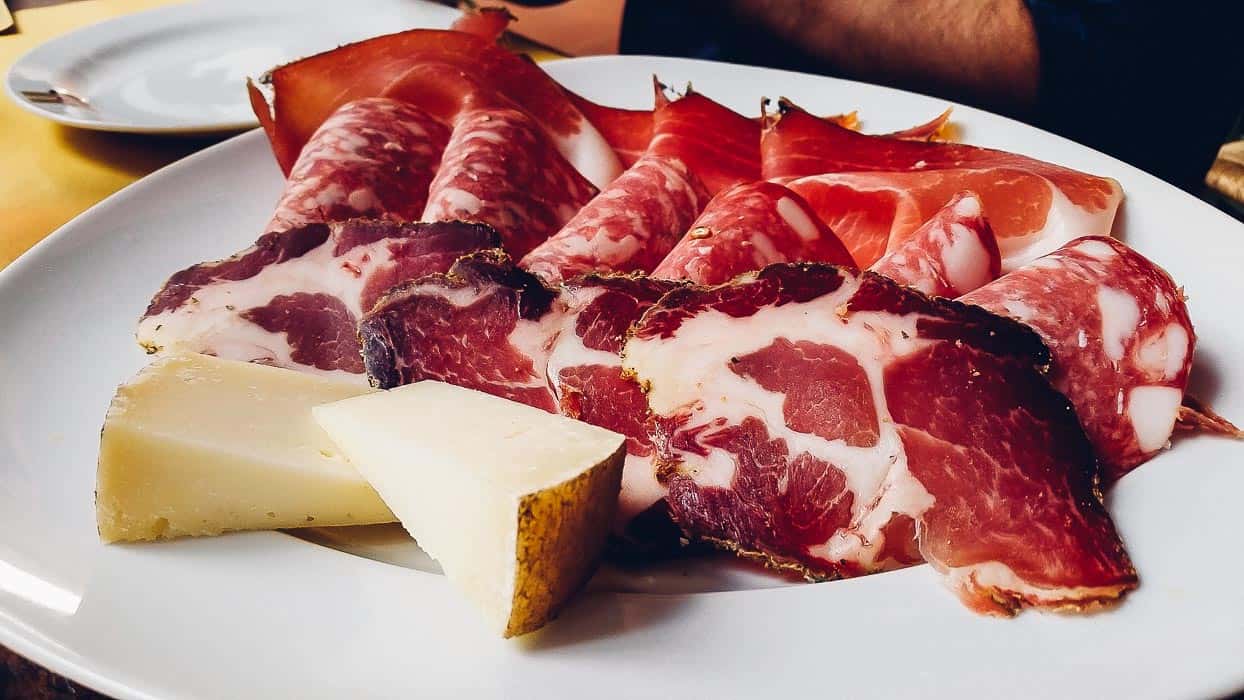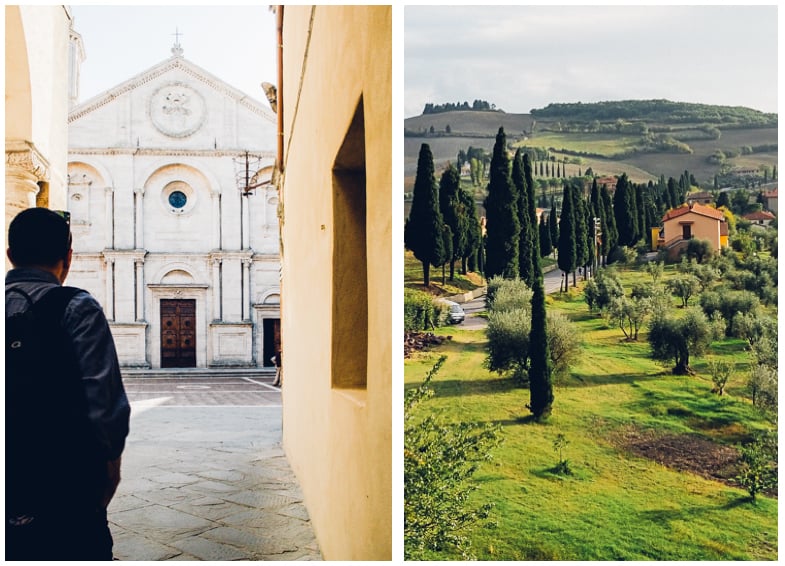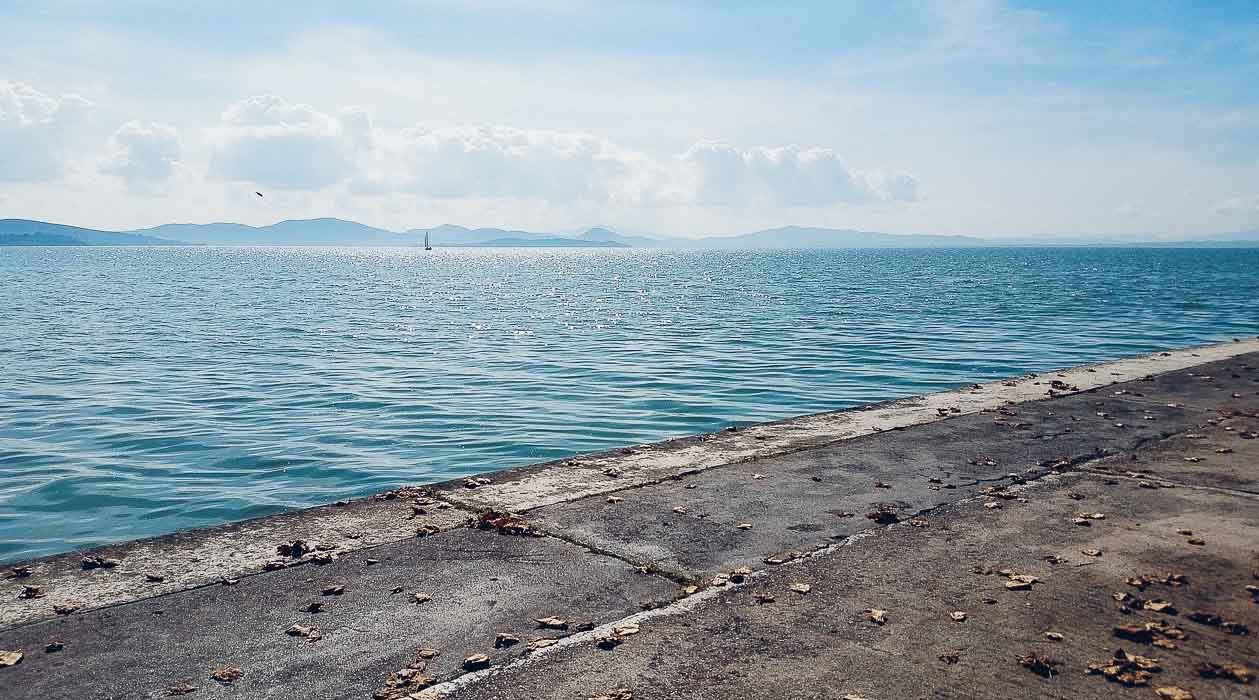 I never sat down and did the math but I'm pretty sure that, at this point in our lives and since we met, my husband and I have spent more days apart from each other than together. This sad fact, merely due to work reasons, has a silver lining: our reunions and time together are always extra-special. When he told me he was going to come visit me in Italy after 4 months we spent apart, I was anxious about planning a PERFECT vacation.
This past summer I closely followed my cousin's Facebook check-ins in the countryside south-east of Siena, the part of Tuscany I hadn't seen yet — very scenic and away from the hustle and bustle of the big cities. Since I was uncertain about the itinerary, I read a couple of travel guides, spent many hours in online research, picked my cousin's brain Every-Single-Time-I-Saw-Him, and I even asked for advice on a travel forum (!!). I came up with a nice 6-day itinerary that included San Gimignano, the beautiful towns in the Val D'Orcia, and Cortona. My husband approved. (-;
Where do I begin to describe the amazing time we had???
Let's start from our cool ride: the convertible Fiat Cinquecento we rented in Florence, our starting point. Besides granting easy access to a massive cloud of flying ants during a stop on the side of a country road, our little Cinquecento totally rocked our vacation. It took us up and down the narrow and windy roads through the beautiful rolling hills around Siena, letting us enjoy to the fullest the mesmerising scenic views and the timid October sun.
Everything surrounding us was constantly engaging our senses: the exhilarating scent of the fermenting wine from local wineries, the changing meadow hues, the amazing variations of reds and purples illuminating the valley at sunset, the incredible taste of fine Brunello di Montalcino and aged pecorino cheese, the complete absence of sounds and the sense of peace we felt when we found ourselves in the middle of farmlands are just some of the wonderful things we experienced.
The Val D'Orcia is beautiful all over. We're talking about an extensive area of land that comprises several towns…I've never been in a place where everything looks so harmonious and so pleasant for miles and miles. While you drive through the valley, you can see from afar these suspended fortified towns sitting right on top of a hill. When you step inside their medieval walls, you feel like you're plunging back in time. I especially felt this while strolling through their alleys at nighttime, when tourists magically disappeared.
Here are the things I enjoyed the most in every single town we've visited.
[ San Gimignano ] We loved Mangius, a little store where I stocked up on high-quality local products like panforte, panpepato, ricciarelli cookies, and Tuscan saffron. We had a perfect dinner at San Martino 26 where I fell in love with their pici with boar sauce and guinea fowl supreme. Best views we enjoyed: from the top of Torre Grossa, the tallest tower, and from the shower window at our lovely b&b, Al Pozzo dei Desideri.
[ Crete Senesi ]  On the way to the Val D'Orcia, we intentionally took the road through this moon-like place made of hills after hills of freshly ploughed clay. We barely saw cars driving through this road which added to the strange feeling of a timeless and surreal place. This is where the flying ant attack happened…we stopped on the side of the road and the next thing you know we're wildly shooing away crazy little flying bugs. They were everywhere – in the back of the car, inside the folds of the convertible top, in my camera bag, and apparently inside my husband's shirt. Ouch.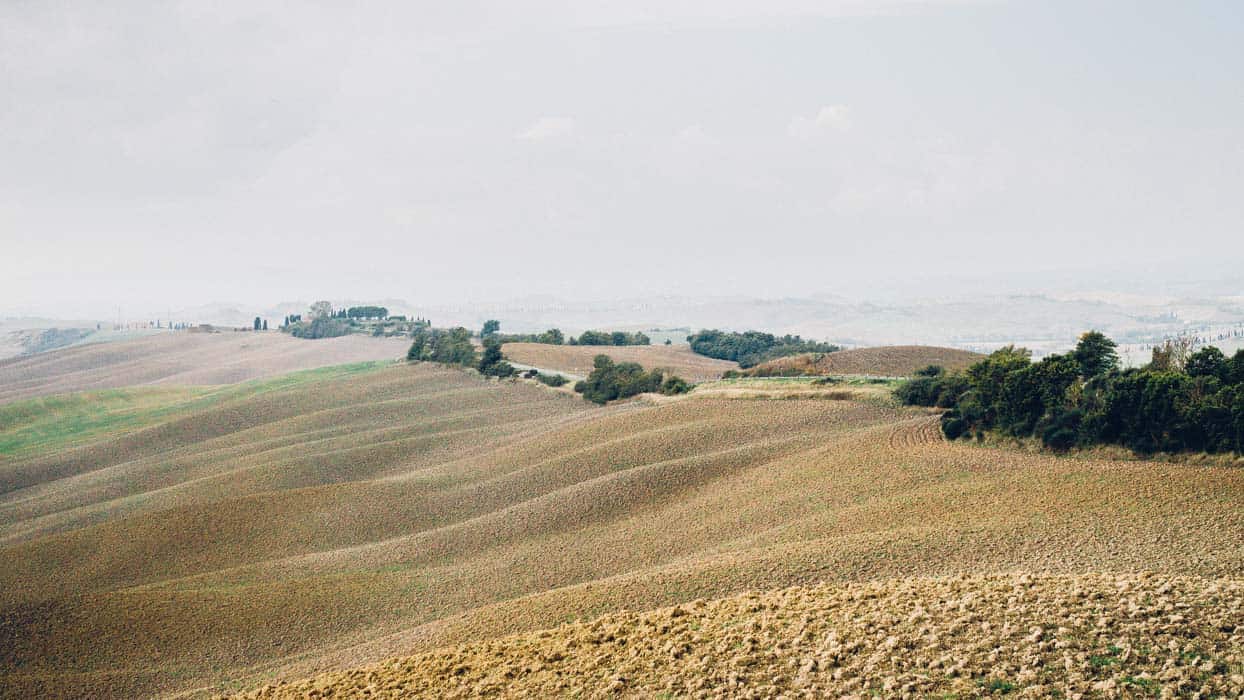 [ Trequanda ] Nothing special here — nonetheless it's worth mentioning because it was our basecamp for the two days spent in the Val D'Orcia. We stayed at Tenuta Pometti, a beautiful old farmstead that's so isolated and immersed in the farmlands, deer, jackrabbits, and porcupines were our closest neighbours. If the first night I was a bit spooked by the unbelievable silence reigning around us, the next morning I was joyfully devouring the abundant breakfast directly served in our little house.
[ Pienza ] This town a real jewel. I loved its refined boutiques lining the narrow main alley and the impressive view from its panoramic walk. For about 45 minutes, I held my husband hostage in a little textile shop called Altroieri, where we bought a beautiful and fine damask tablecloth made in Umbria. From a dairy shop next door, we bought the tastiest souvenir of the day: a big piece of aged Pecorino di Pienza.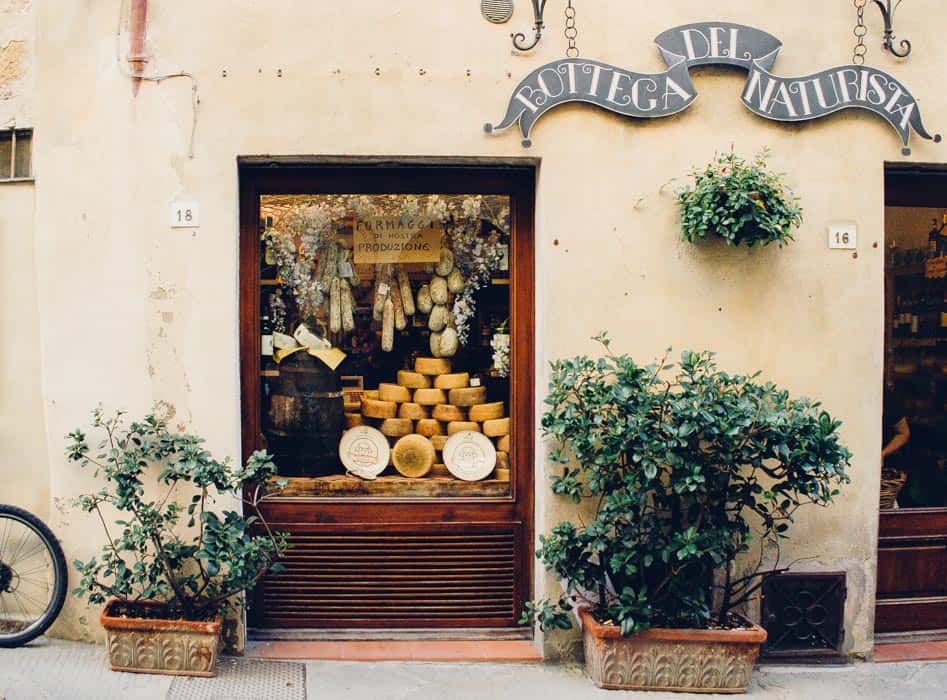 [ Montichiello and Montisi ] I loved the beautiful doors and flowers adorning the streets of these peaceful and quaint little hilltop towns. My camera was particularly happy here.
[ Montepulciano ]  After an amazing sunset and a nice stroll through the quiet alleys, we stumbled upon a Dustin Hoffman's movie set. We then had an amazing hamburger made of chianina beef at a little place called La Casa di Edel. It was (and I'm not exaggerating) the juiciest, healthiest, and tastiest burger I've ever had in my life.
[ Montalcino ] As expected, this town sits on the top of a hill completely covered by vineyards. We stopped at Alle Logge di Piazza where we had pici con ragù di lepre (pici with wild rabbit sauce) and a fine Brunello di Montalcino. After some duly wine shopping and a quick visit of the town and its fortress, we drove to Sant'Antimo, a beautiful Romanesque church just south of Montalcino. The church sits tall in a large valley surrounded by rolling hills covered in olive groves and vineyards, and dotted by solitary cypress trees. Words can't describe how beautiful this place is.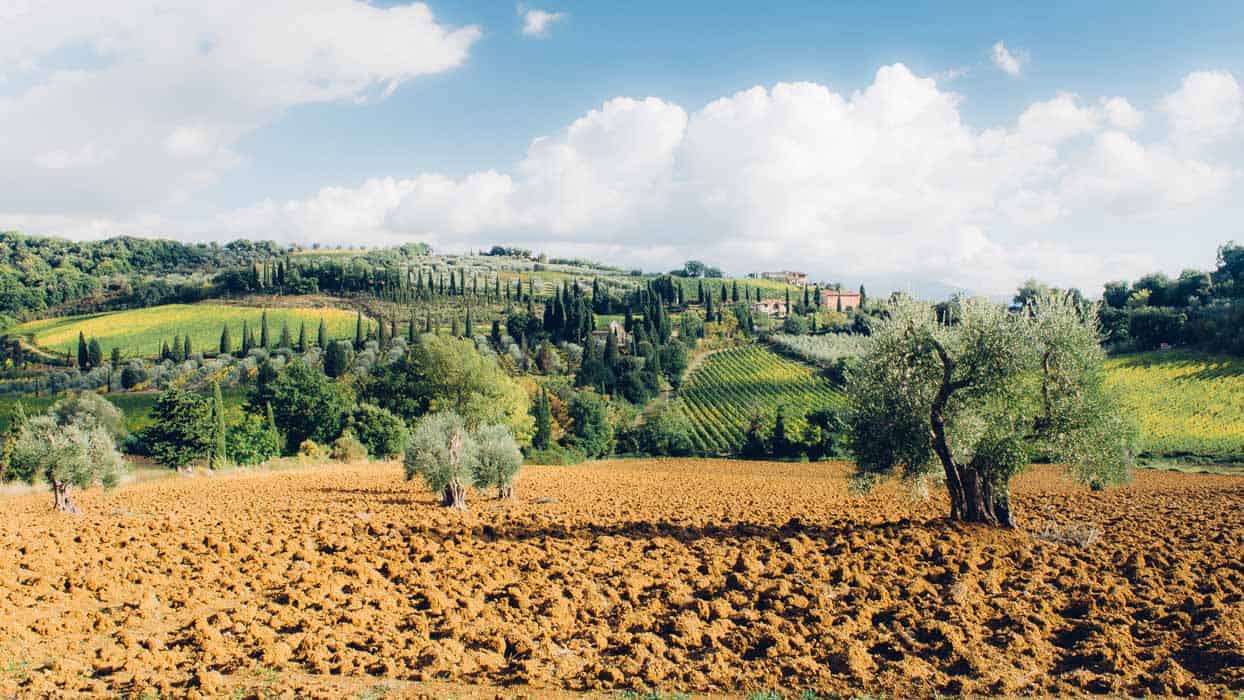 [ San Quirico ] "Can we move here?". This small Tuscan town seemed like a nice and happy place to live. I particularly enjoyed the everyday life scenes with kids freely playing in the streets while their parents were calling them for dinner and locals naturally aggregating in the piazza for a chat and a laughter.
[ Bagno Vignoni ] This place is a real postcard, with its big rectangular tank containing thermal water and acting as a sort of town's square, all surrounded by houses and inns. If hundreds of years ago pilgrims traveling to Rome sought comfort and solace in this huge pool's warm waters, these days people from all over the world travel here to seek thermal water treatments at one of the many spas. We happened to come here during the "blue hour" and the light reflections of the water were especially pretty to photograph.
[ Passignano sul Trasimeno ] We briefly crossed the border and entered the beautiful Umbria region. We strolled along the pretty lake promenade and had an AWESOME lunch at La Bottega di Zefferino, a neat little place facing the lake and selling local wine, food products, and kitchen utensils made of olive wood. We loved its cozy and informal atmosphere and thoroughly enjoyed its delicious selection of salami, cheeses, honeys and jams — all served with a typical Umbrian flat brad, Torta al testo, and paired with a beautiful red wine from a winery just across the lake. Needless to say, we left with a bag full of goodies!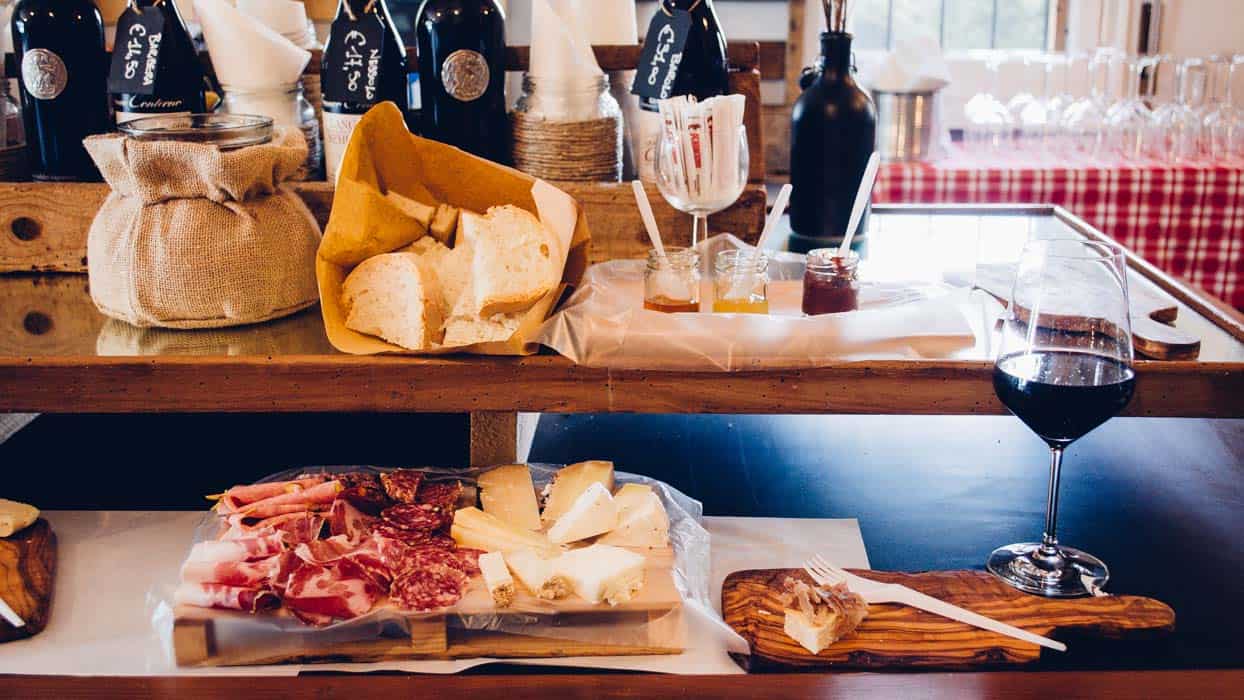 [ Cortona ] I loved the peaceful and spiritual Via Crucis all the way up to Santa Margherita's church. The steps of the lively Piazza della Repubblica were perfect for soaking up the late morning sun and watching locals get together and animate over whatever topic they were discussing…politics, I believe. Caffé Tuscher is where, for the first time, I betrayed my usual Aperol Spritz with a delicious cocktail called Rosso Tonic, made with an aromatic and lightly fortified wine, Rosso Antico. The baked onion I shared with my husband at Osteria al Teatro was something so essential and genius I'll totally replicate at home. The Annunciation by Beato Angelico is the piece of art I enjoyed the most in this beautiful town. Its bright colors and fine details, are something our of the ordinary and incredibly moving. If you ever visit, stay at Dolce Maria; we totally lucked out by getting a room with a turret and a great view of the valley south of Cortona.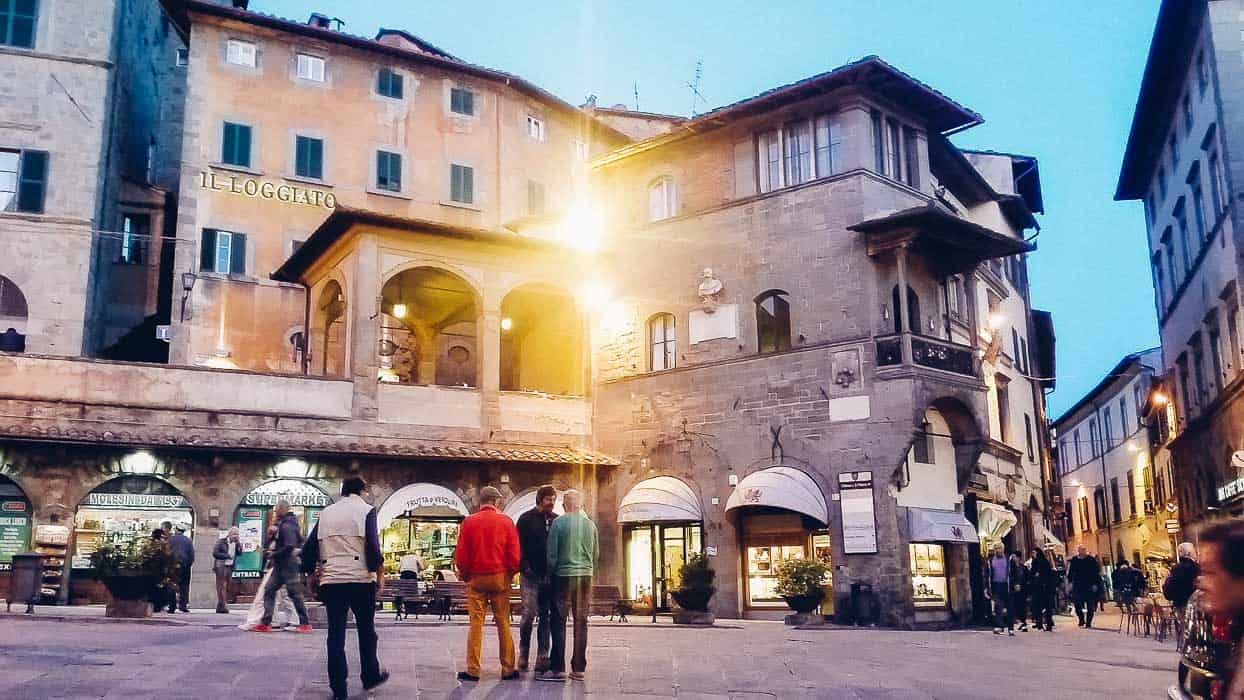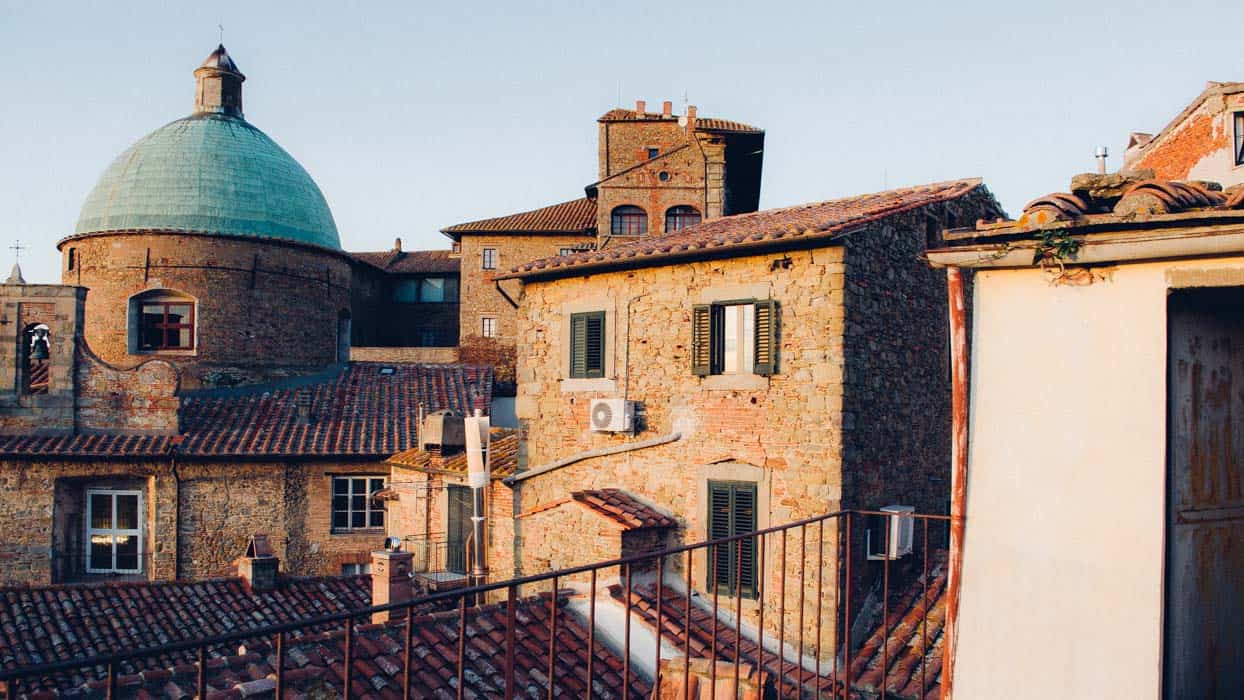 I can't end this post without saying the people we met were wonderful to us. From the reception girl in San Gimignano who let me borrow her own shampoo and conditioner, to the sweet old lady in our hotel in Cortona I wanted to hug so badly; from the humble guy at the textile shop in Pienza who gifted us with a beautiful dish towel made in my region, to the chatty and funny ceramic shop owner in Passignano who entertained us for 15 good minutes. Every Single Person was simply nice and welcoming.
Our vacation was truly PERFECT. Flying ants aside.