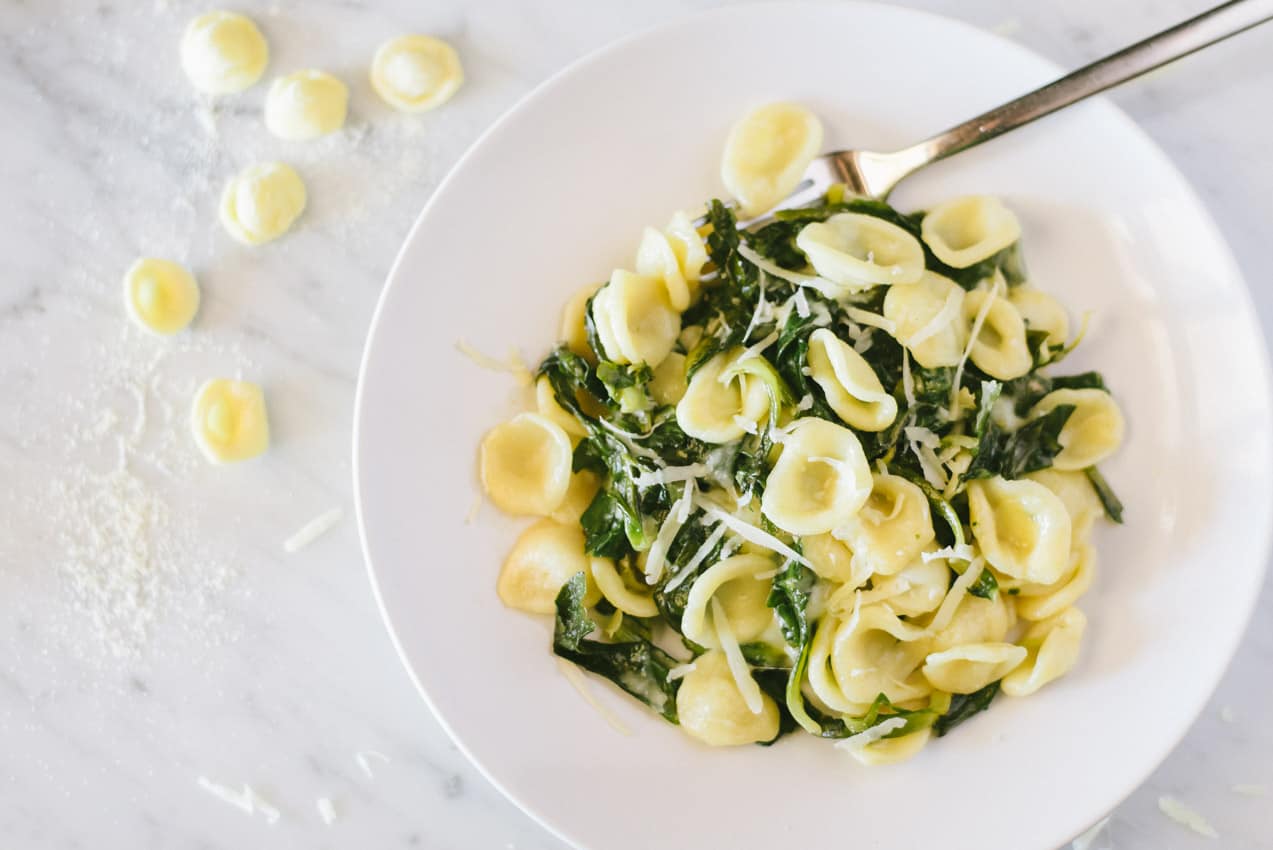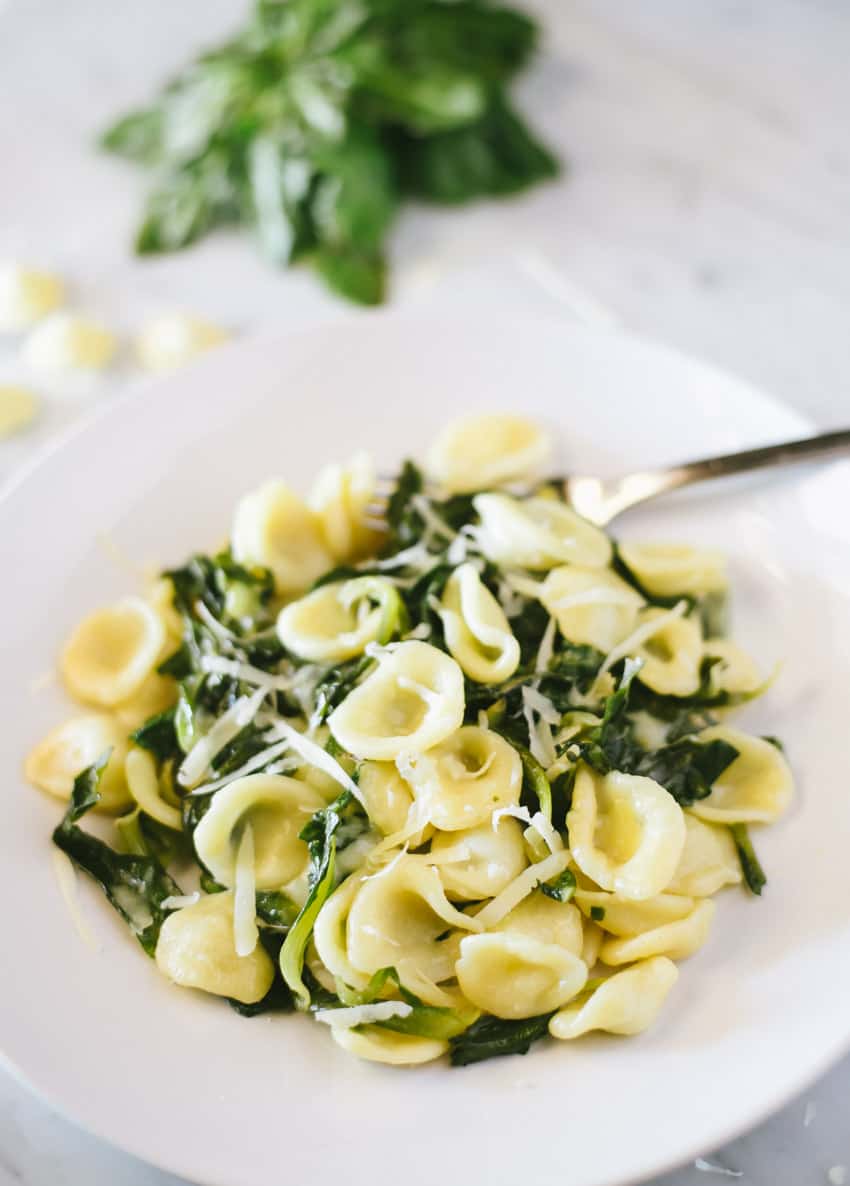 Have you ever seen those tall yellow flowers that grow wild in open fields or lawns? It's cat's ear (Hypochaeris Radicata), a plant that's commonly mistaken for dandelion and whose leaves make a delicious base for pasta sauce!
Identifying cat's ear isn't hard. Unlike dandelion, its stems are thin, long and branched; the leaves are lobe-shaped, thick, and with a profusion of tiny hair on both sides (hence the name), and together, they form a thick rosette that lays flat on the ground; the root is deep and fleshy. For a better visual comparison, look here.
The good news is that even if you mistake cat's ear for dandelion greens, it's no big deal as both plants are edible! Remember my orzotto with dandelion greens and mascarpone cheese?
Foraging wild greens is something I've always done with my mom and aunts when spring comes around. Our favorite spot is a field, right next to my dad's orchard. We pick cat's ear when it's not flowering as its leaves are less bitter and more tender.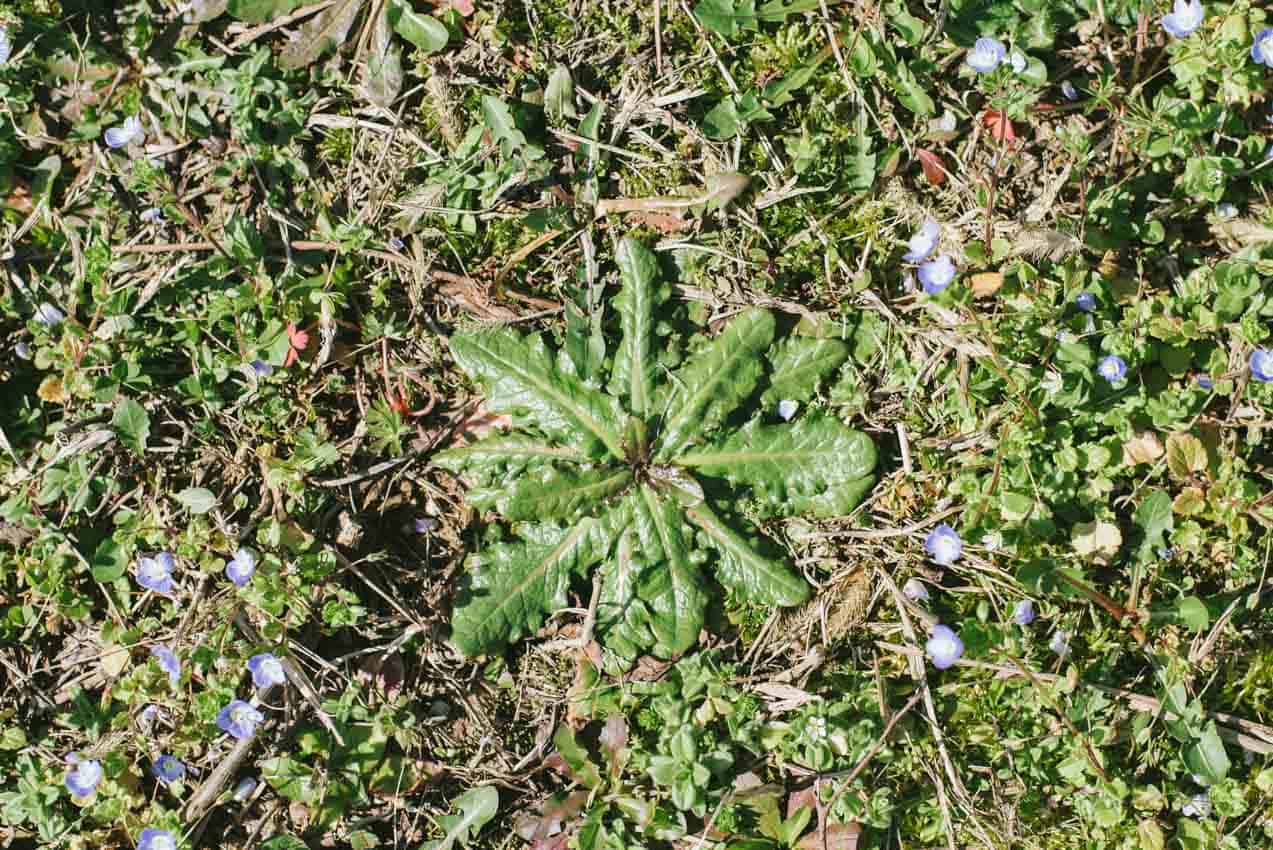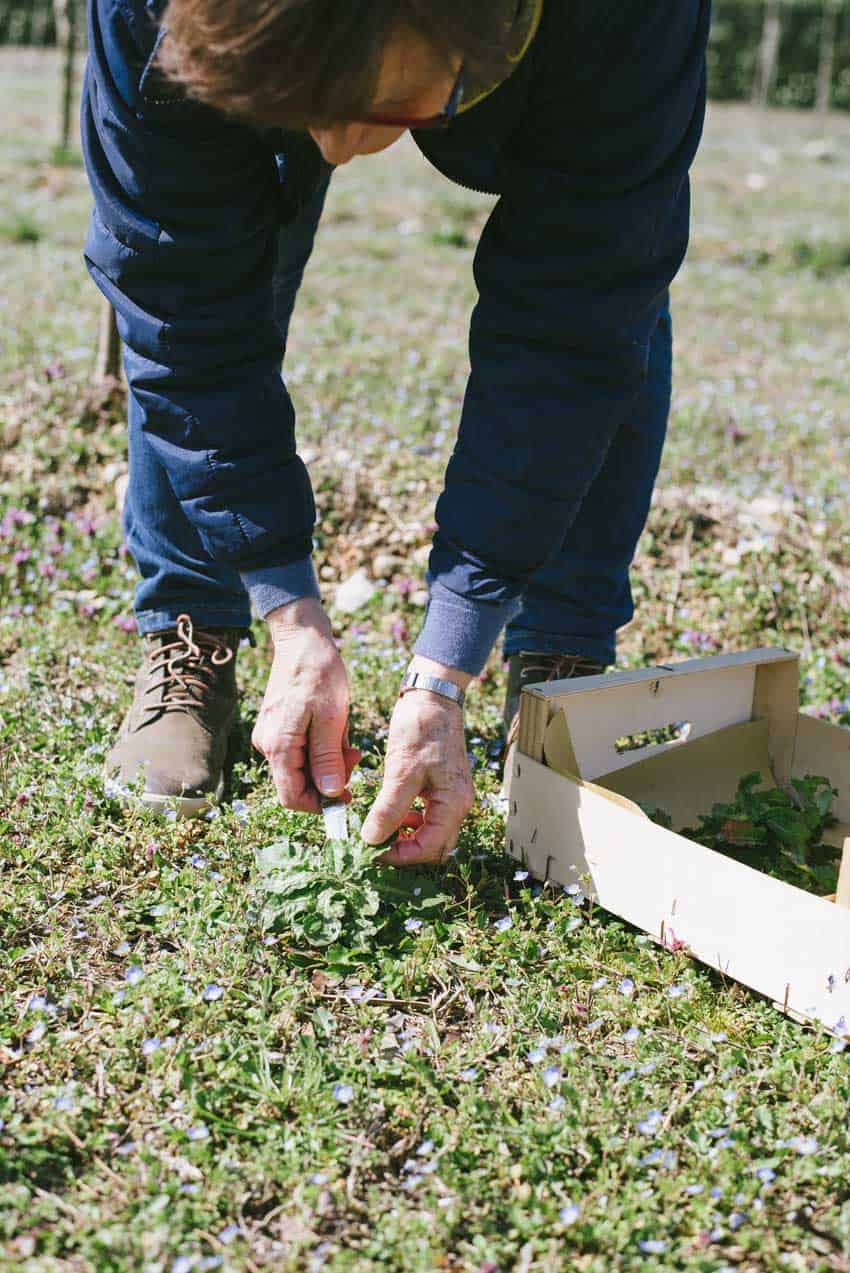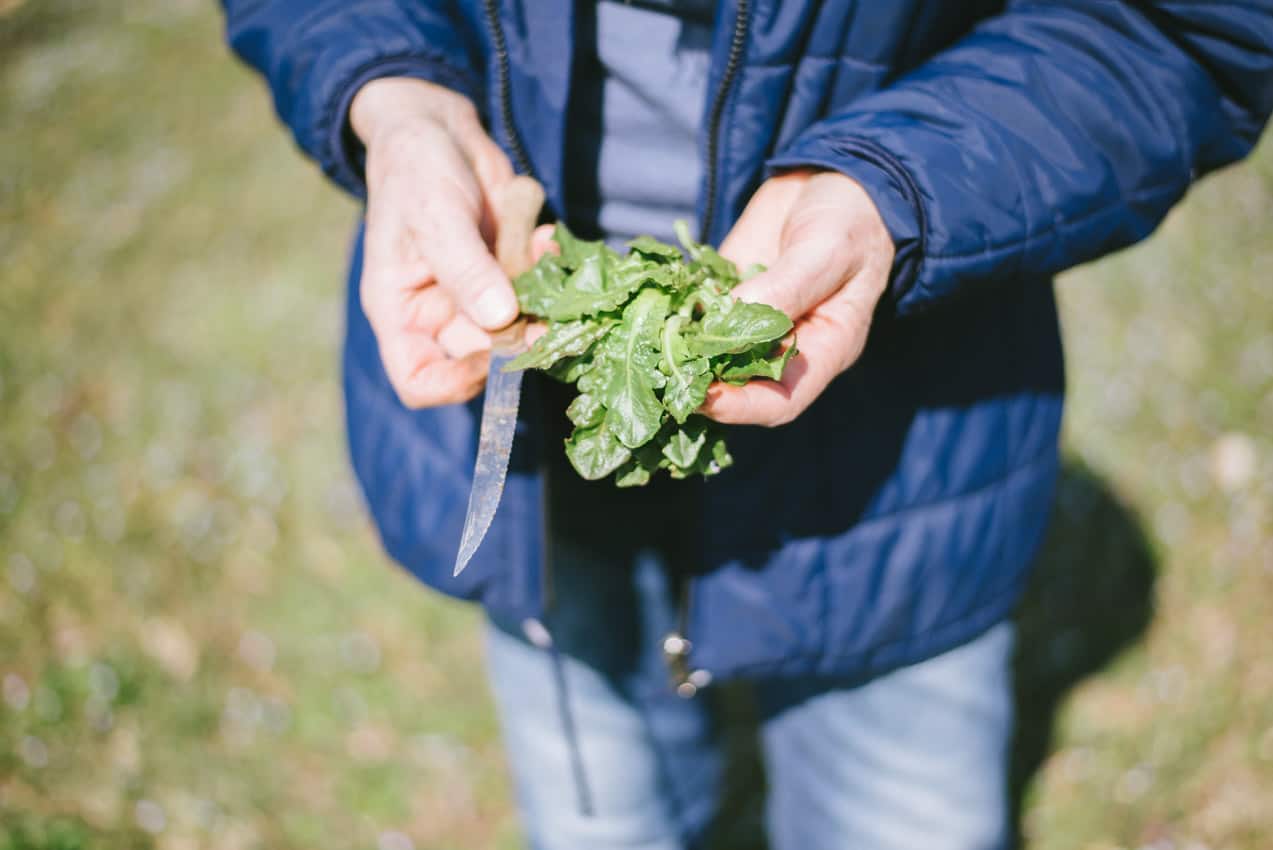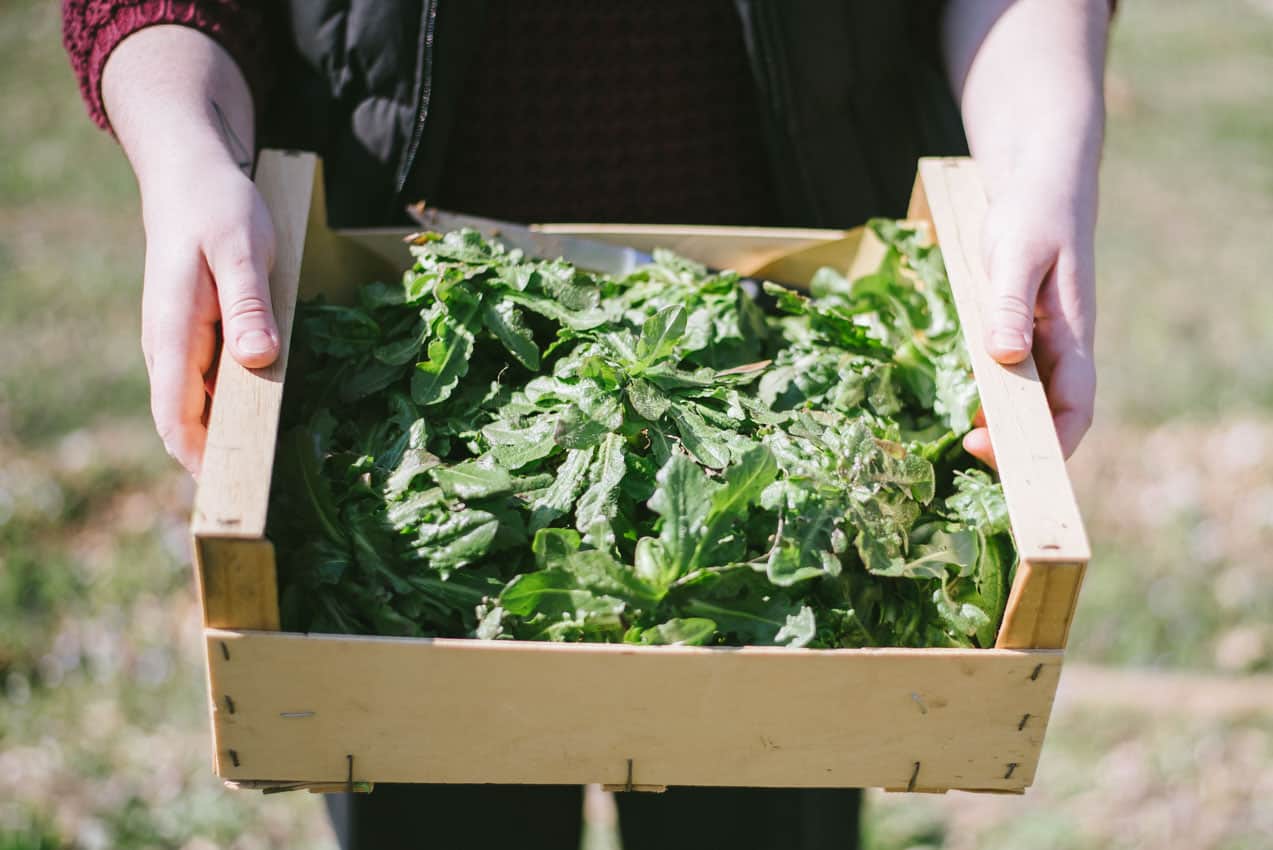 If you'd like to forage cat's ear (or any other wild greens), all you need is a bag, a knife, and a trained eye. Make sure you avoid polluted areas (like driveways or anywhere along the streets) and choose places free of pesticides or herbicides. Pick an open field you know or check your own lawn. Dig your knife deep into the ground and around the base of the plant. Clean your harvested greens by cutting off the root, and select the greenest leaves. Wash them multiple times — three or four times is ideal, especially if you picked them from a place frequented by pets.
When your cat's ear is well-washed, you're ready to make this lovely and easy Cat's Ear Greens and Asiago Cheese Orecchiette! Of course, you can choose any other pasta shape you prefer but I highly recommend orecchiette as their thick texture really go well with this sauce. Cat's ear's mild bitterness really shines when sautéed with garlic and extra-virgin olive oil. It's such a basic yet elegant combination.
Foraging food that took no effort on your part to grow is simply awesome. The only "effort" is to take a walk in nature and look out for plants that grows wildly.

Cat's Ear Greens and Asiago Cheese Orecchiette [Orecchiette con Piattello e Asiago]
Ingredients
300 g (10.6 oz) orecchiette pasta
1or 2 garlic cloves
a drizzle of extra-virgin olive oil
225 g (8 oz) cat's ear, washed
salt
freshly ground black pepper
2 or 3 generous handfuls (more than 1 cup) of Asiago cheese, shredded
Instructions
In a wide pan, briefly saute a garlic clove in a drizzle of extra-virgin olive oil and add cat's ear. Cook, adding a little bit of water. Once the greens have become tender and the water has evaporated, add salt and pepper. Turn off heat.
Cook orecchiette in salted boiling water until they rise to the surface.
Transfer drained orecchiette to the pan and saute for a few minutes. Remove garlic from the pan.
Add Asiago cheese at the very end, right before turning off the heat. Gently mix and serve.