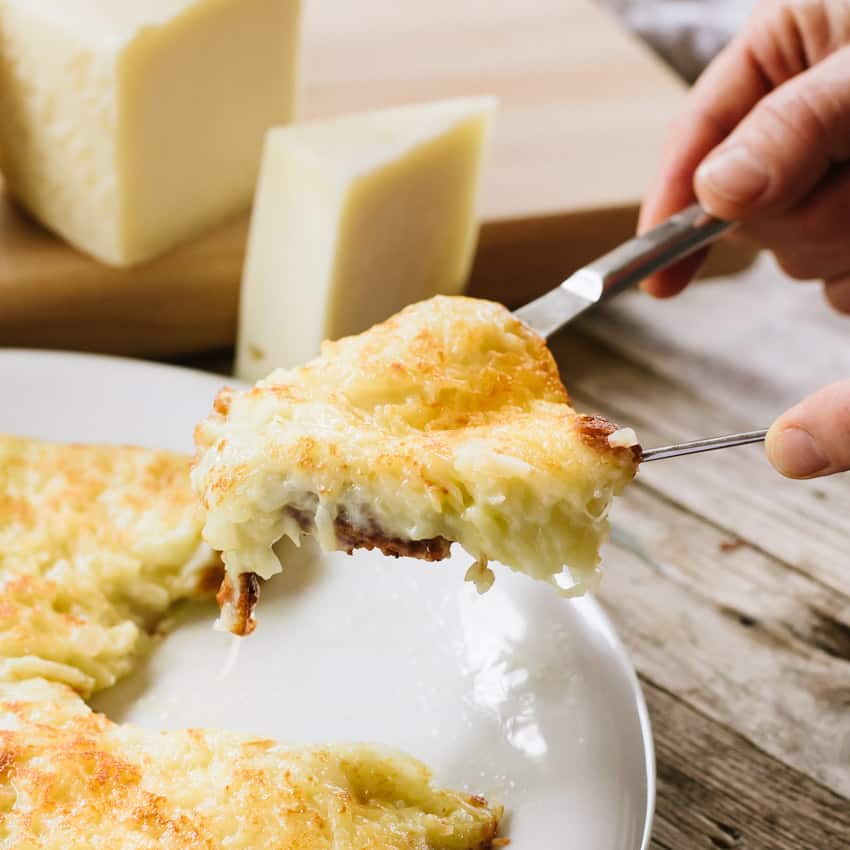 If you're a cheese lover and you want to take your cheese experience to a whole another level, you MUST try soft frico — the quintessential and most loved dish from Friuli Venezia Giulia.
Soft frico is basically a cheese & potato pie, crispy on the outside, and soft and gooey on the inside. Just like the people from Friuli, frico is a no-frill, essential, and straightforward dish. Created out of necessity, when people had few ingredients on hand, frico was made using the leftover scraps (strissulis) of Montasio, a cheese produced locally.
If you'd like to try this recipe and you want to keep it authentic, you definitely need to use Montasio cheese. Similar to Swiss and Asiago, fresh Montasio cheese has a mild, delicate, and somewhat fruity flavor. It comes at different aging stages, ranging from fresh (60 days-4 months), to slightly aged (5-12 months), to aged (over 12 months). As you can imagine, the flavor becomes more intense and sharp with time….