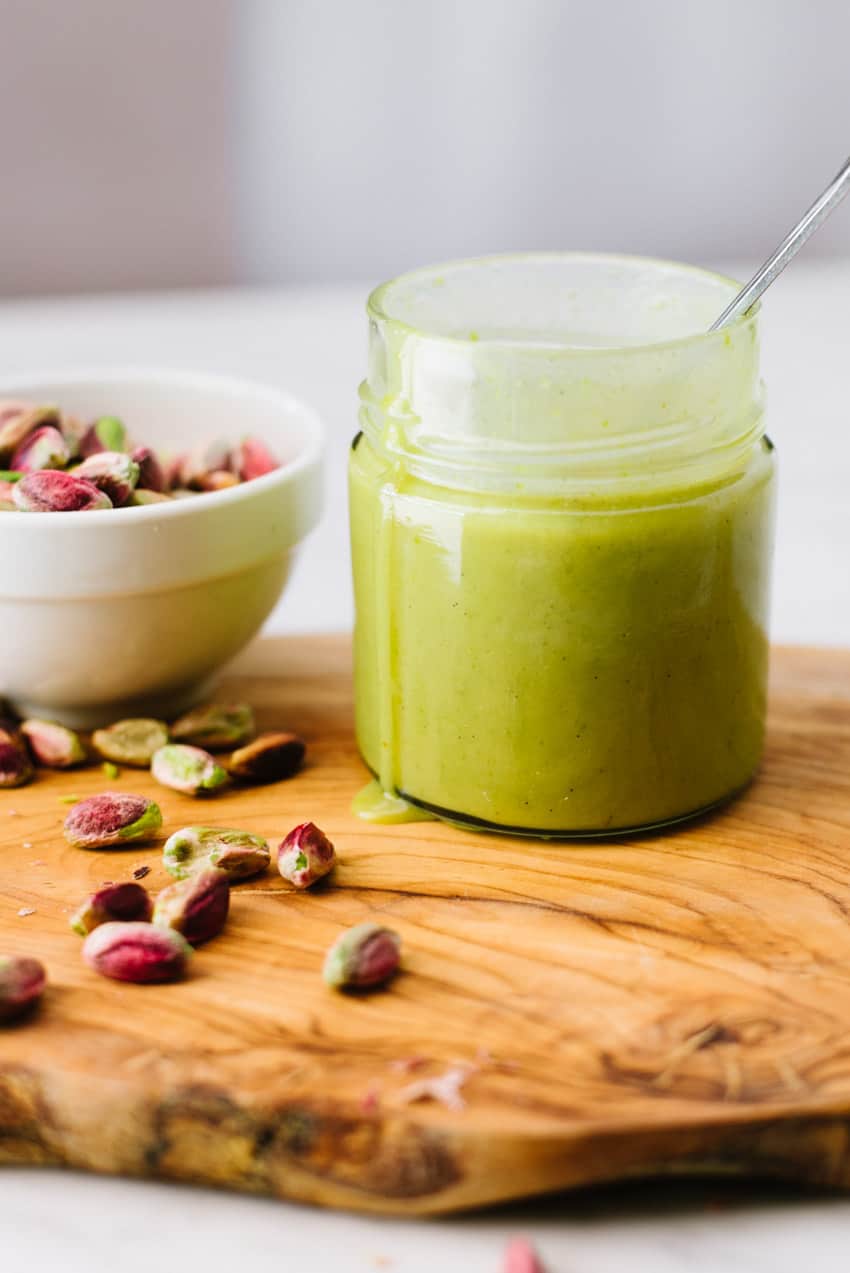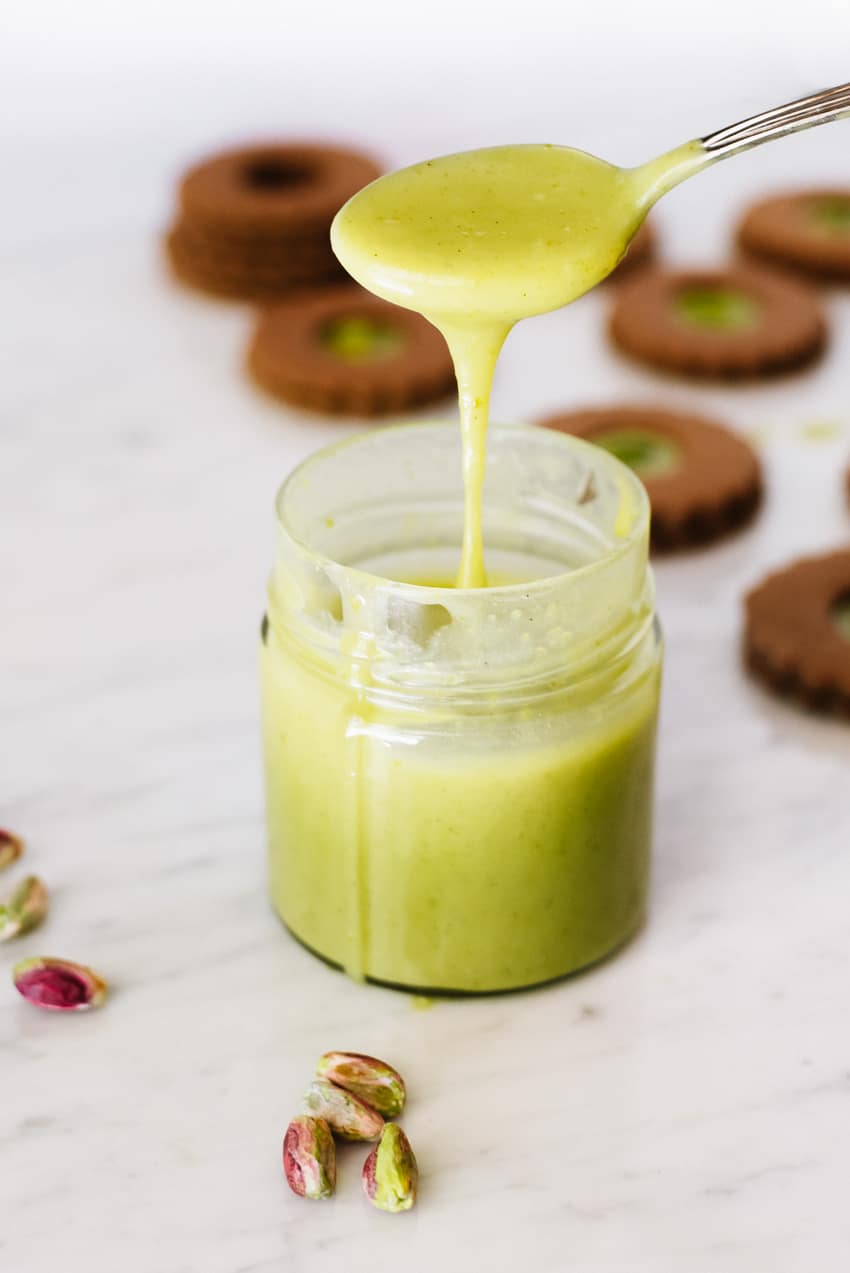 Pistachio lovers of the world!!! You're gonna want to bookmark this recipe. I'd dare to say this spread is as addictive and yummy as another more famous Italian spread (you know, the one that starts with "Nu" and ends with "tella").
A couple of months ago I brought back home from Sicily a nice-sized bag of pistachios from Bronte…they were my #1 item on my shopping list, so I'll let you imagine my happiness when I spotted them at the Ballarò market in Palermo. "Why so much fuss?" you may be asking. These pistachios are unique because they grow on lava rock at the foot of Mount Etna; the rich mineral soil and the Sicilian climate give them a uniquely intense and pleasant flavor and a bright green color. This is why they are sought after by chefs from all over the world.
When I got back home, I was dying to put them to use and, after much debate and research, I decided to recreate one of the most delicious sweet foods I tried during my time there: Crema di Pistacchio, i.e. a velvety pistachio spread, also commonly known as "Nutella di Pistacchio" (yep, I wasn't joking earlier). I had it for the first time inside a croissant and it was RIDICULOUSLY good….