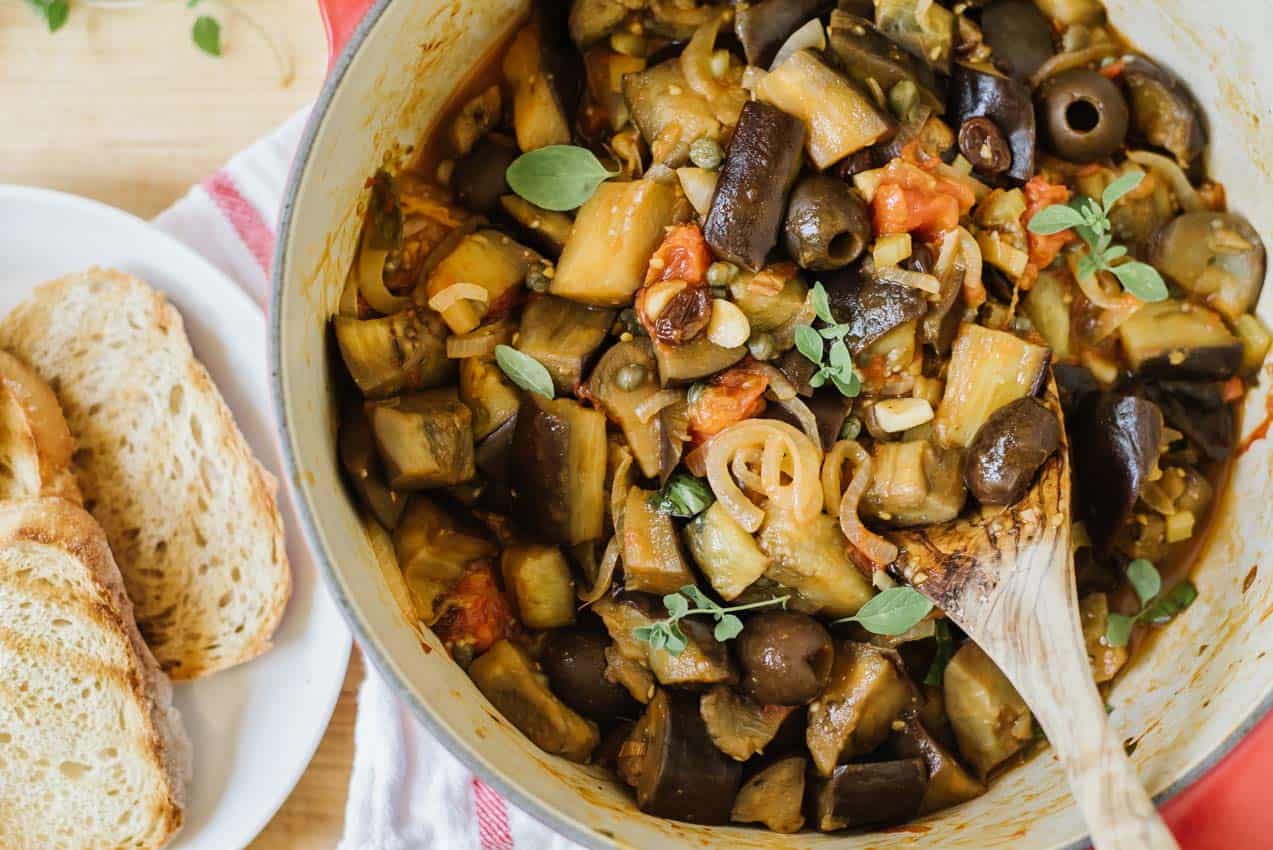 If you're tired of serving the same ol' potato salad at your summer barbeques or picnics, I'd like to suggest an excellent alternative which also happens to make GREAT leftovers: caponata, i.e. a lovely summer vegetable dish, combining wonderful Sicilian sweet-and-sour flavors.
In this recipe, eggplants are the stars of the show: they are cut in pieces, fried (or sauteed) and then cooked briefly together with a softened ensemble of onions, celery, fresh tomatoes, capers, olives, and raisins. The most important additions are a generous splash of good vinegar and a couple tablespoons of sugar — both enhancing the sweet and sour taste for which caponata is known (in Italian, we call it agrodolce). A sprinkle of chopped almonds or pine nuts add a nice bit of crunchiness to the dish. Needless to say, all ingredients must be fresh and of the best quality you can find.
In order for the eggplant pieces to retain their shape, you must salt them and leave them in a colander to drain for about 30 minutes; salt draws the bitterness and the excess liquid out of the eggplant, preserving some of its firmness during cooking….