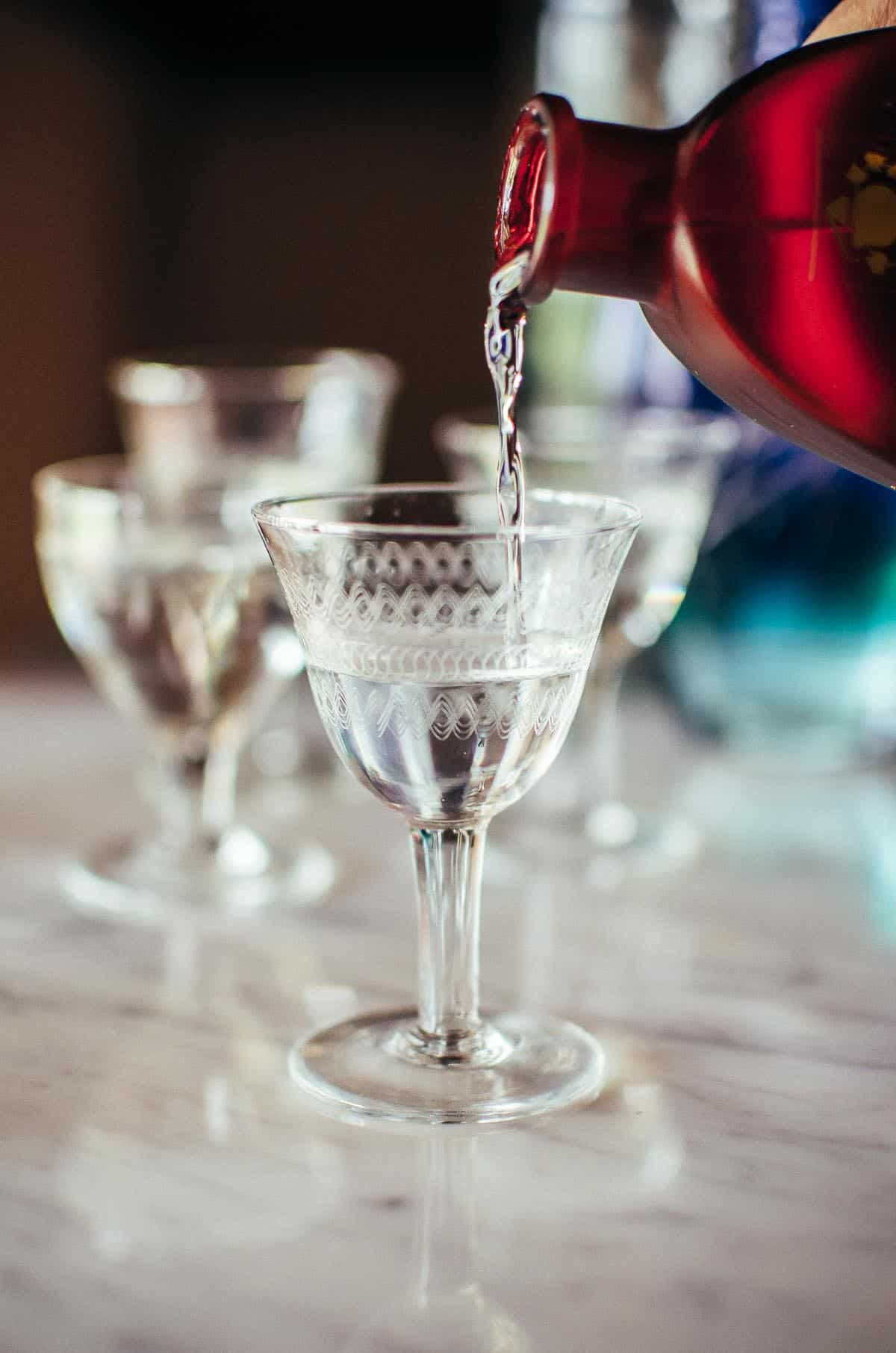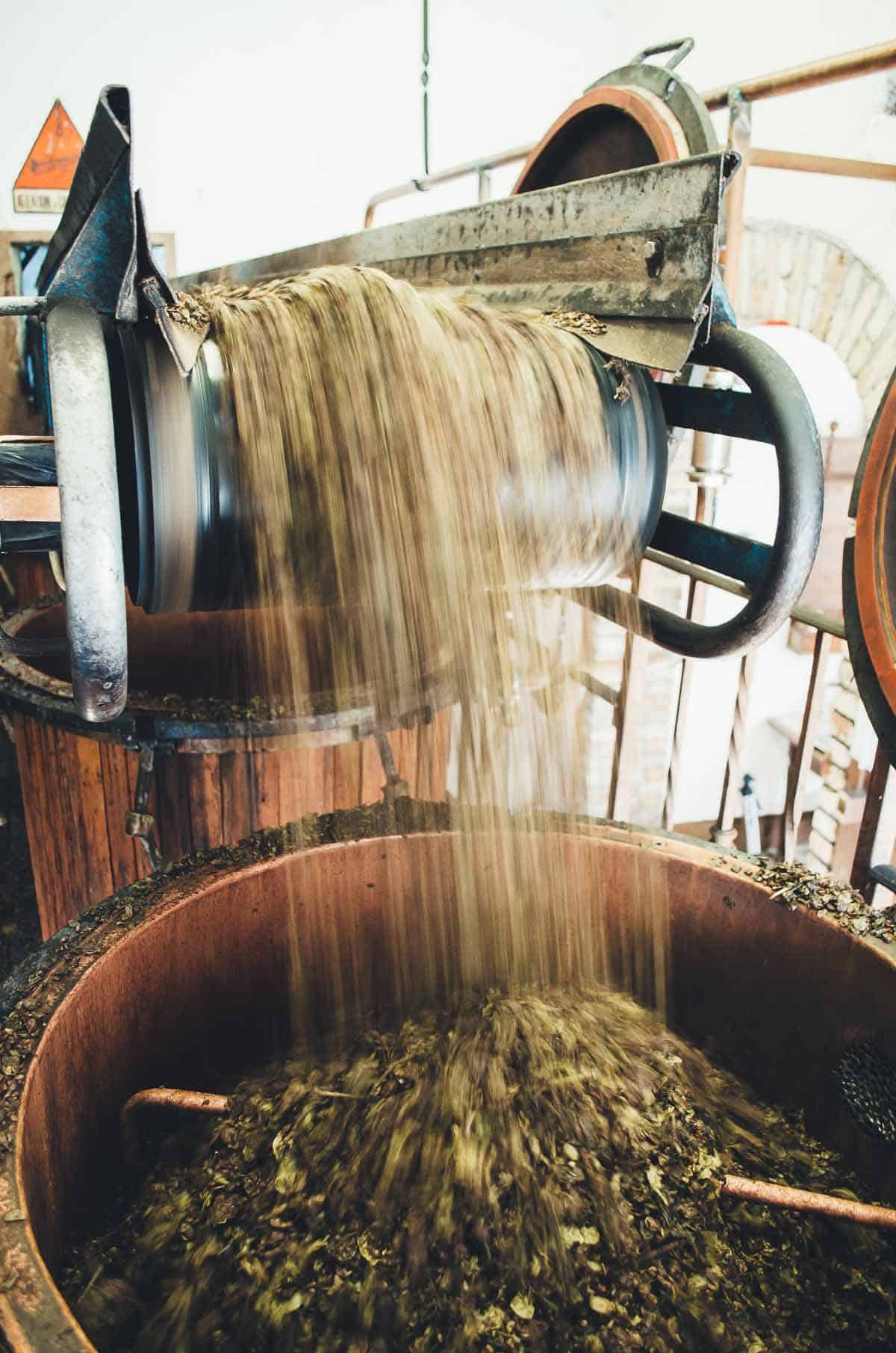 I love having a "Behind the Scenes" section on this blog! It gives me an excuse to travel, a way to satisfy my curiosity about how things are made, and an opportunity to share some knowledge about excellent Italian food and craftsmanship.
Today I'm super excited to tell you about the time I visited a local grappa distillery, Distilleria Pagura, which happens to belong to the family of a dear friend of mine, Clara.
Clara and I were very close friends in high school: it was the 90s, nobody had cellphones, and despite the fact that we would spend 5 hours in the same class every day, we used to call each other at home almost every afternoon. As if it wasn't enough already, we'd also exchange small pieces of paper on which we'd write and draw whatever was on our mind (my most recurring subject was my love for Bon Jovi).  Then, after high school, we went our separate ways and we kind of lost sight of each other. Three months ago, this blog and her family's grappa brought us back together again for a few hours. We chatted and laughed, just like when we were teenagers…this time, though, she was holding a beautiful baby in her arms and she was also chasing after her other son, a lively and adorable toddler.
While catching up on each other's lives, she showed me her family's distillery in full swing. There was a lot of action, surrounded by steam and strong alcohol vapors. Before I explain how grappa is made, let me tell you what it is and how Italians drink it.
Grappa is the most traditional distillate in Northern Italy and it's obtained from pomace (grape skins, seeds, and stems — basically what's left of the grapes after the juice is squeezed out them).  Many years ago, grappa used to be the poor man's drink — after all, it was cheap as it was obtained from the fermentable sugar contained in a "waste" product. Gulping down a shot of grappa would serve both as a way to warm oneself up in the cold winter days and to numb the pain after a hard day of work. It was also very common for men to add a dash of grappa to their morning coffee to jump start their day. In short, there was always a good excuse to drink it.
Ever since I can remember, my parents' liquor cabinet has always been populated by several grappa bottles –sometimes a transparent glass bottle full of homemade grappa would pop up and, if it wasn't for the handwritten label and where it was stored, you could easily mistake it for water!
Many Italians, up here in the North, drink a neat shot of grappa at the end of a meal, as it somewhat aids digestion (it's often listed under the "digestivo" section of a restaurant menu); some people prefer to have it in their espresso (caffè corretto); some others, like my uncles, can't have coffee without doing "the little rinse" — that is, to drink espresso first, then pour the grappa in the same cup, swirl it around, and finally chug it down.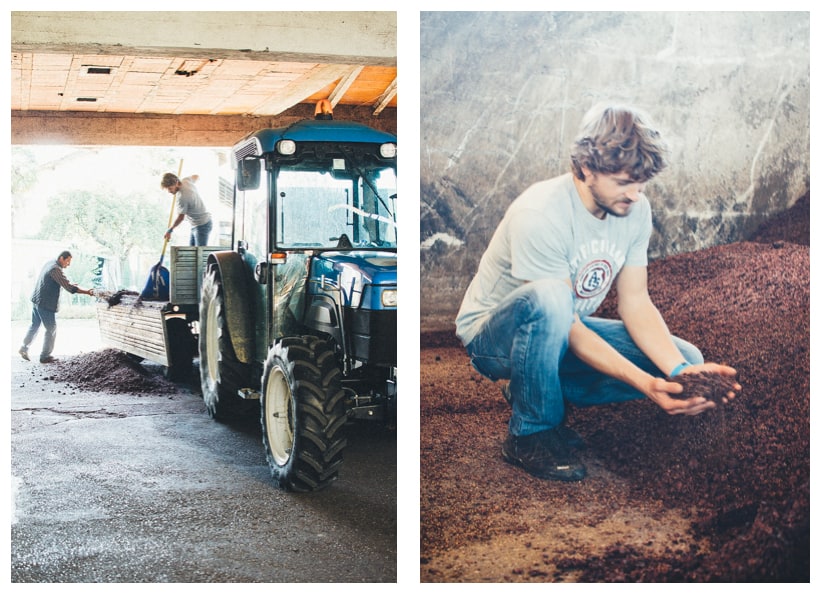 While I was at the distillery, I saw several local wine-makers coming in with tractors to unload their fresh fermented pomace — that's promptly shovelled onto a conveyor belt that carries it inside a series of batch steam stills. The stills are then closed and heated from the bottom (this is the steamy part!) to let the aromas and alcohol contained in the pomace evaporate. The vapors are then cooled and condensed into a liquid high in alcohol content. The distiller then selects the best part of the liquid that's rich in pleasant aromas and taste — that's the middle part of the liquid coming out of the still, also called "heart". The first and the last part (respectively the "head" and "tail") contain instead unpleasant substances and, therefore, must be discarded.
This whole process is repeated again and again: one batch at a time, 24 hours a day, for a couple of months after the wine harvest season. After being distilled, grappa is then mixed with water (otherwise it would be too strong!) and filtered.
Unlike whisky or other types of brandy, Grappa is a balanced and structured enough to be enjoyed right away, therefore aging isn't absolutely necessary. Most of it is bottled, some of it is aged in wooden barrels, and a smaller part is used for infusions with natural ingredients such as licorice, walnuts, or rue.
What does grappa taste like? The best answer is: you have to try it. Each grappa is different and, if distilled correctly, it should preserve the aromas of the original vine variety. The best way to appreciate it is to slightly chill it (but not too much!) and sip it from tulip-shaped glasses as they enhance its bouquet. Besides drinking it neatly or with coffee, another popular use (my favorite) is to add it to desserts for a nice little kick: apple strudel, pinza, and crostoli wouldn't be as delicious without it!
Well, going behind the scenes of a distillery was pretty darn cool. Who knows what artisanal laboratory or shop I'll let you peek into next time! I already got some ideas…a trip to Sicily is coming up soon. Stay tuned!